Food Fest
Aug 15, 2020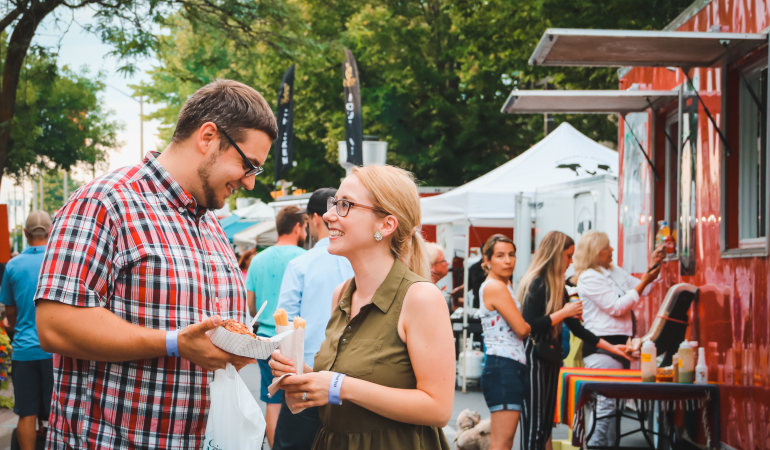 Saturday, August 15   11 am – 8 pm
Downtown Cornwall
Enjoy live music, children's activities, amazing Downtown shops and restaurants, artisans, and of course, food trucks, during the annual Cornwall Food Fest on Saturday, August 15th.
The festival runs on Pitt Street between First and Third streets and the road is closed to traffic so that visitors can take full advantage to shop, dance and eat throughout the day and into the evening!
Look for the family fun zone and take in some children's activities. Take a break and enjoy a full day of live entertainment. And make sure to save time to visit some of the awesome Downtown shops and restaurants for a quick bite and the latest must-haves.
The popular Cornwall Truck Tow will also be returning at Food Fest! Watch teams of 10 give it their all to pull a huge firetruck near Pitt and First streets. The event starts at 4 pm.
Additional information
For more information on Food Fest, please click here.