Virtual Highland Games
30 Jul, 2021 - Jul 30, 2021
Friday, July 30 & Saturday, July 31
Virtual event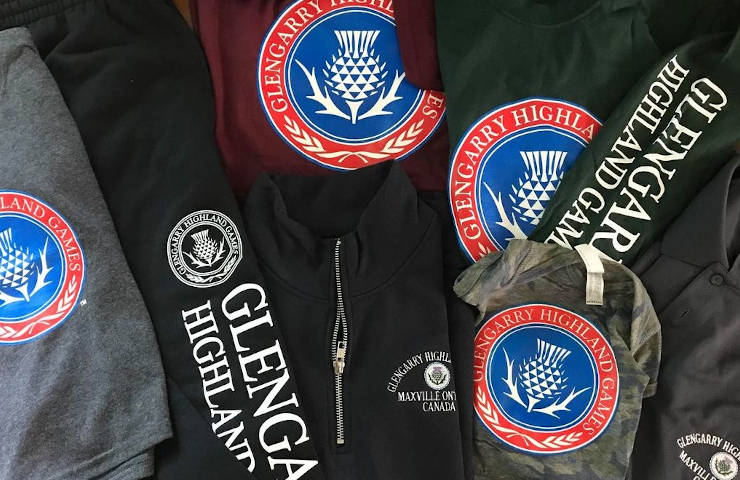 The fairgrounds in Maxville may be empty the last weekend in July this year, but that doesn't mean there won't be ways everyone can still enjoy a little taste of the Glengarry Highland Games. Whether it's online or in person, there will still be occasions for people to don their kilts and Games t-shirts and celebrate their celtic heritage.
If you missed last year's Virtual Games concert, then you will have another opportunity this year to gather all the clan together for a wee ceilidh and watch the show starting on Friday, July 30 at 4 pm. The token toss and the massed highland fling will be back for your viewing pleasure as well as a few clips on the past heroes of the heavyweights.
Pipers Compete Online
Some new features will be aired and will interest a lot of our Games fans. If you are missing the sound of the pipes, the Pipers and Pipe Band Society of Ontario (PPBSO) is presenting a Glengarry Highland Games online contest for solo piping and drumming open to all its members. The final results of the competition will be streamed live at the traditional time of the closing massed bands, 6 pm, on Saturday, July 31.
Scottish Fiddlers Entertain
many of Glengarry's finest fiddlers gathered at the Metcalfe Centre in Maxville to put together a Scottish Fiddle concert which will premiere on the Saturday of the Games. Check out this show for a listen to some of your favourite fiddlers plus a bonus performance by the Glengarry Massed Fiddlers. You'll recognize some of your friends and neighbours as you enjoy the show. The concert organizers promise a few surprise guests as well. It will premiere at 7 pm on Saturday, July 31.
We're here to help!
Got questions? Looking for recommendations? We're here to help! Text us anytime at 613-938-4748 and we will be happy to assist with any questions you might have.
Play it safe!
We all have a part to play in combating the spread of COVID-19. Residents are encouraged to wear masks, practice frequent hand washing and physical distancing, and stay home if not feeling well. For the latest guidelines and restrictions related to COVID-19, please visit the Eastern Ontario Health Unit website.
#ExploreCornwallON
Looking for other fun things to do in Cornwall? Check out the Explore section of our website for other fun-filled activities to keep you busy. Better yet, consider extending your stay with a night at one of our great accommodations!