Akwesasne International Pow Wow returns September 10-11
September 7, 2022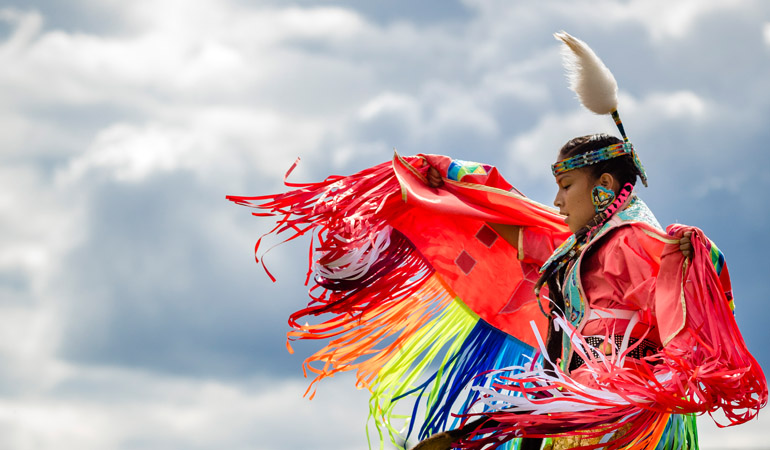 One of the region's largest cultural events is set to return on the weekend of September 10th and 11th with the Akwesasne International Pow Wow.
Held on the grounds of the A'nowara'ko:wa Arena on Cornwall Island, the Pow Wow will host hundreds of dancers from across the continent along with artisans, drummers and much more. The event typically welcomes thousands of visitors each year.
"A Pow Wow is a gathering of many nations in celebration," said Romaine Mitchell, a member of the Akwesasne Pow Wow organizing committee. "Within indigenous communities there are unique components within each nation. It's an opportunity for individuals to learn more about First Nations culture and the event becomes a whole learning experience."
In the case of the Akwesasne Pow Wow, one unique element is the Smoke Dance competition. Also known as the fastest dance on two feet, the Smoke Dance got its name back when people would dance around the fire to circulate the air and ignite the fire embers.
"It's a local dance that people will learn about and see (during the event)," Mitchell added.
In addition to the competitions, there will also be food vendors serving indigenous dishes and artisans selling one-of-a-kind products.
"The artisans are always eager to share their knowledge and discuss how they made their wares," said Mitchell.
The gates to the public open at 10 am on both Saturday and Sunday and the festivities start with a spectacular grand entry at 12 pm, follow by dance and drum competitions throughout the day.
Free shuttle
To assist visitors in getting to the Pow Wow, there will be a free Cornwall Transit shuttle to the A'nowara'ko:wa Arena on Cornwall Island.
The shuttle will depart from two different locations – the Aquatic Centre and the SmartCentres plaza (Walmart) – throughout both Saturday and Sunday.
Click here to see the shuttle schedule
Admission
General admission to the Pow Wow is $8 and $5 for children ages 6-12. Admission is free for children 5 and under and 65+. A weekend pass can also be purchased for $12.
There is free parking available at the A'nowara'ko:wa Arena.
Additional information
For additional information on the Pow Wow, please visit the Akwesasne Pow Wow website.