Akwesasne Pow Wow returns on September 9-10
August 28, 2023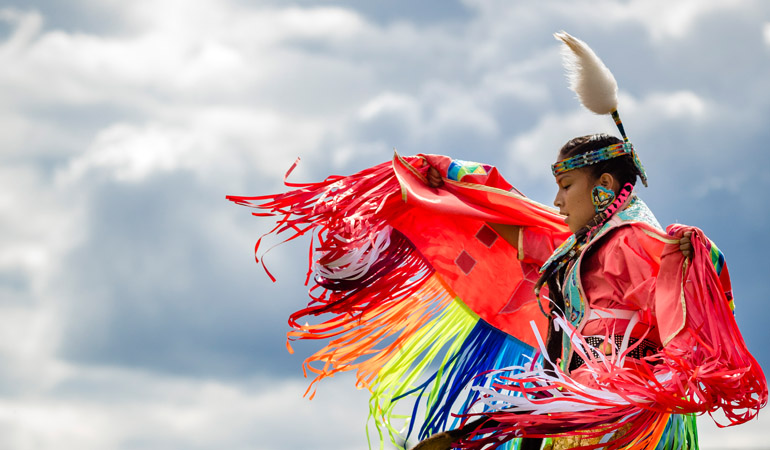 One of the most popular cultural celebrations in the region is set to return on the weekend of September 9th & 10th.
The Akwesasne Pow Wow returns with two great days of fun, peace and friendship with neighbours of all cultures. Visitors can immerse themselves in a vibrant cultural experience with the best music, drummers and dancers from the region. There's also great food to enjoy along with amazing First Nations artisans selling one-of-a-kind creations.
Here's everything you need to know about the event!
Location
The Pow Wow is held on the grounds of the A'nowara'ko:wa Arena on Cornwall Island, just a short drive from Cornwall. The gates open at 10 am on both Saturday, September 9th and Sunday, September 10th, with the festivities and grand entry beginning at 12 pm.
Free shuttle
Cornwall Transit is once again offering a free shuttle to the Pow Wow! The shuttle will have two pick up locations – the Walmart SmartCentres on Ninth Street and the Cornwall Aquatic Centre on Water Street – before dropping off at the Pow Wow on Cornwall Island. The shuttle will run on a continuous loop at set times on both the Saturday and Sunday.
Click here to see the full Pow Wow shuttle schedule
Admission
Admission to the Pow Wow (paid upon arrival) is $5 for children 6-12, $8 general admission and free for children under 5 and seniors 65+. A weekend pass is also available for $12.
Visiting Akwesasne
If you are visiting Cornwall Island from Cornwall or elsewhere in Canada, you do not need a passport. Cornwall Island is considered part of Canada and ID/passports are only necessary when you have left the country. When you return to Cornwall, you will use the 'Domestic Lane' at the Canada Border Services Agency (CBSA) station and you will not be required to show identification or a passport as your travel was domestic only.
Travellers entering Canada from the United States are required to report directly to the CBSA station in Cornwall as required under the Immigration and Refugee Protection Act and the Customs Act. Once processed by CBSA, travellers will be able to continue to their destination.
For additional information on travelling to Akwesasne, please email info@akwesasne.ca.
Host hotels
Looking to check out the Pow Wow and extend your stay? The Pow Wow has three official host hotels in Cornwall – call to make your reservation! They include:
Best Western (613-932-0451)
Comfort Inn (613-937-0111)
Ramada Inn (613-933-8000)
Additional information
For additional information and updates on the Akwesasne Pow Wow, please visit the official website or Facebook page.
#exploreCornwallON
Looking for other fun things to do in Cornwall? Check out the Explore section of our website for other fun-filled activities to keep you busy. Better yet, consider extending your stay with a night at one of our great accommodations!
Got a question?
Got questions? Need recommendations? We're here to help! Call or text us at 613-938-4748 or email us at info@cornwalltourism.com and we'll be pleased to help you with any questions you may have!
Also make sure to check us out on Facebook and Instagram for updates and more great reasons to visit Cornwall!