Bike rentals now available at Marina 200
July 18, 2020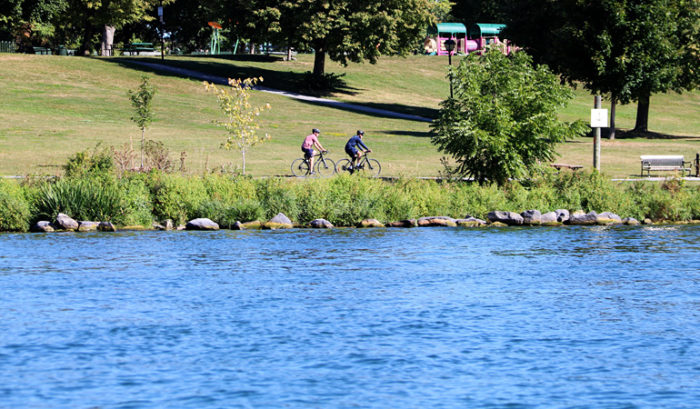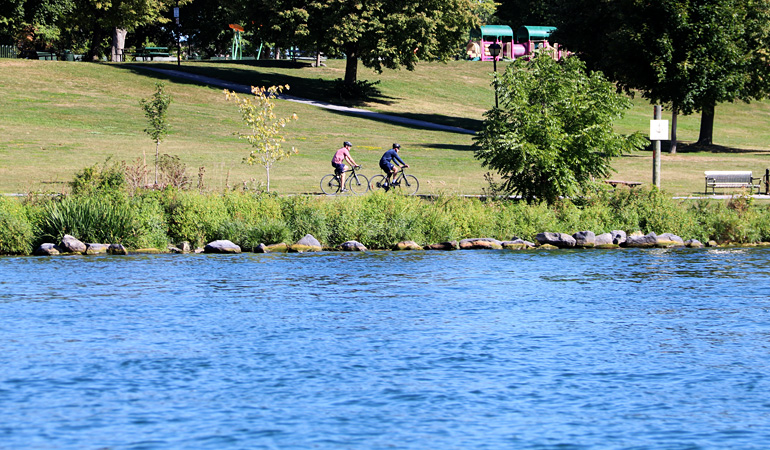 People looking to enjoy the Waterfront Trail will now be able to rent bicycles at Marina 200, just east of the Cornwall Civic Complex.
Bicycle rentals are now available at the Marina office from 8am to 6pm. Bicycles can be rented out on an hourly basis or for a full day.
"Cornwall has one of the best parts of the Waterfront Trail, offering over 12 kilometres of vehicle-free cycling with fantastic views of the St. Lawrence River," says Kevin Lajoie, Tourism Officer. "As people get out to enjoy this summer weather, cycling offers an opportunity to explore our parks and trails."
Six bikes are available to rent and will be sanitized after each use. Each bike is suitable for people between 5' and 6'. Bike rentals include a helmet, lock and map of local cycling trails.
Bike Rental Rates
One Hour – $10 (tax included)
Four Hours – $25 (tax included)
Full Day – $35 (tax included)
Bikes can be reserved by calling the Marina at 613-932-8301. Public parking is available in the Civic Complex parking lot overlooking the marina.
T-Shirts, water bottles and other merchandise is also available for purchase at Marina 200, along with drinks, ice-cream and other refreshments.
Share the Path
Cornwall offers over 40 km of recreation trails that are shared by people walking, jogging and cycling. All pathway users should be considerate of others and follow these simple rules:
– Don't block the path.
– Be alert to your surroundings and keep control of small children and dogs at all times.
– Keep to the right. Faster users should pass on the left.
– Cyclists, in-line skaters and skateboarders must yield to pedestrians.
– Pedestrians must walk no more than two abreast, and cyclists must ride in single file.
– When someone lets you know that they are passing from behind, acknowledge that you heard them, and be sure to keep right.
– Always ride at safe speeds.
It's time to… get rolling!
For everything you need to know about cycling in Cornwall and area, make sure to check out our Cycling page. You'll find printable maps, trip ideas, overnight packages and more!
Play it safe!
We all have a part to play in combating the spread of COVID-19. Residents are encouraged to wear masks in indoor public spaces and practice frequent hand washing and physical distancing. For the latest guidelines and restrictions related to COVID-19, please visit the Eastern Ontario Health Unit website.
#exploreCornwallON
Looking for other fun things to do in Cornwall? Check out the Explore section of our website for other fun-filled activities to keep you busy. Better yet, consider extending your stay with a night at one of our great accommodations!
Article by Bob Peters
www.ChooseCornwall.ca