BYOB… Bring Your Own Bubble
September 23, 2020
Imagine shopping with your friends or family without worrying about who else is in the store, having to wait in line or if people are waiting to get in behind you.
Now you can stop imagining it and make it happen with Bring Your Own Bubble!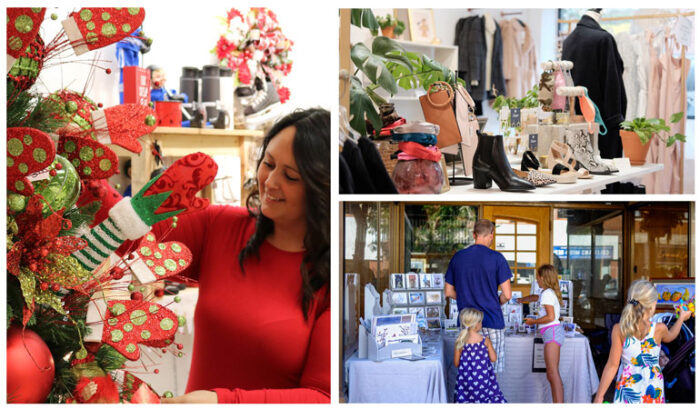 BYOB is an initiative created in partnership between the Cornwall and Area Chamber of Commerce, Cornwall retailers and Cornwall Tourism in response to a need for making the upcoming shopping season more enjoyable, less restrictive and most of all, safe.
How it works
Participating retailers have agreed to open beyond their regular store hours for private bubble bookings. You and your bubble can reserve a time that works for you to come and shop in a relaxed and safe environment! Your bubble will have the store to yourselves to browse at will – you will not have to wait in line and you can enjoy shopping for the retail therapy that it is.
Participating stores
Participating retailers have something for everyone on your list. From unique kitchen and cooking items to custom jewellery, home décor and fashion, you are sure to find what you are looking for!
The list of participating businesses is growing everyday, so come back and check the list often. There is no limit on how many bookings you can make!
Use the contact details above to book your bubble at the locations of your choice. Safety protocols are in place, and masks and hand sanitizer are required to enter the shops as per provincial regulations. To find out more about 'bubbles' visit the Ontario guide to creating a social circle.
"We are happy to be a part of a such an initiative that will allow customers to shop and feel safe, all while stimulating the local economy when it really needs it," said Barbara Leduc, owner of Mrs. B's and the brains behind the BYOB initiative. "It's important to us that our customers can have the shopping experience they are used to, without the added stress."
Take advantage of this unique, safe shopping experience and get a head start on your year end shopping. The program will take place until the end of the year, or until restrictions change that effect in-person shopping.
If you are a retailer and would like to get on board please reach out to Shannon Tierney via email at tierney@cornwallchamber.com.
Play it safe!
We all have a part to play in combating the spread of COVID-19. Residents are encouraged to wear masks in indoor public spaces and practice frequent hand washing and physical distancing. For the latest guidelines and restrictions related to COVID-19, please visit the Eastern Ontario Health Unit website.
Keep exploring!
Looking for other fun things to do in Cornwall? Check out the Explore section of our website for other fun-filled activities to keep you busy. Better yet, consider extending your stay with a night at one of our great accommodations!