Camping reservations now open for Parks of the St. Lawrence
March 23, 2022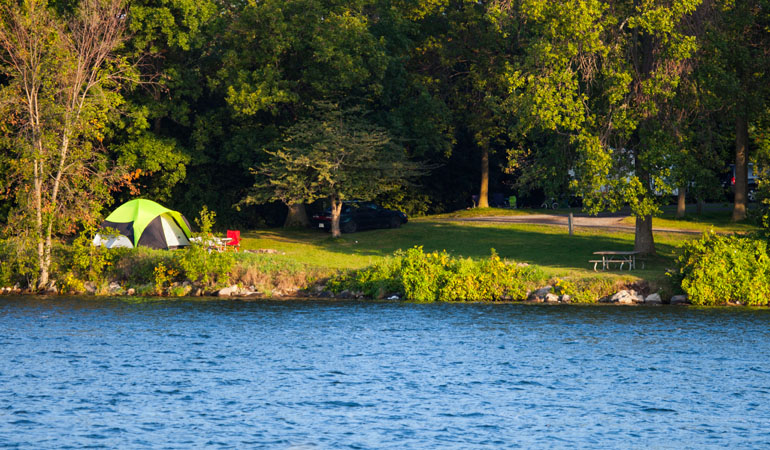 The Parks of the St. Lawrence is pleased to announce that 2022 camping reservations for all campgrounds are open as of 9 am on Wednesday, March 23rd.
With a new and improved camping reservation system, the online booking process is faster, easier and the best way to secure a site this season.
Guests can book through the online reservation system via the Parks of the St Lawrence website. There are self-serve educational tools available to help guests with creating an online account and making reservations.
High demand for sites is expected, so guests are encouraged to log on and make their reservations early.
About Parks of the St. Lawrence
Parks of the St. Lawrence is one of the largest tourism destinations in eastern Ontario. Whether it be a camping getaway, a road trip through eastern Ontario, exploring the picturesque landscapes, or hiking through our extensive trails, the St. Lawrence Parks system is a must-visit destination.
The Parks of the St. Lawrence operates 10 campgrounds, along with six day-use areas along the St Lawrence River in eastern Ontario.
Enjoy great riverside outdoor camping destinations full of fun and adventure, whether your holidays are a week, a weekend or just the day!
For additional information on Parks of the St. Lawrence campsites and beaches, please visit their website or check out their Facebook and Instagram pages.
#ExploreCornwallON
Looking for other fun things to do in Cornwall? Check out the Explore section of our website for other fun-filled activities to keep you busy. Better yet, consider extending your stay with a night at one of our great accommodations!
Got a question?
Got questions? Need recommendations? We're here to help! Call or text us at 613-938-4748 or email us at info@cornwalltourism.com and we'll be pleased to help you with any questions you may have!
Also make sure to check us out on Facebook and Instagram for updates and more great reasons to visit Cornwall!