Celebrate diversity at first annual Cornwall Culture Fest
August 29, 2023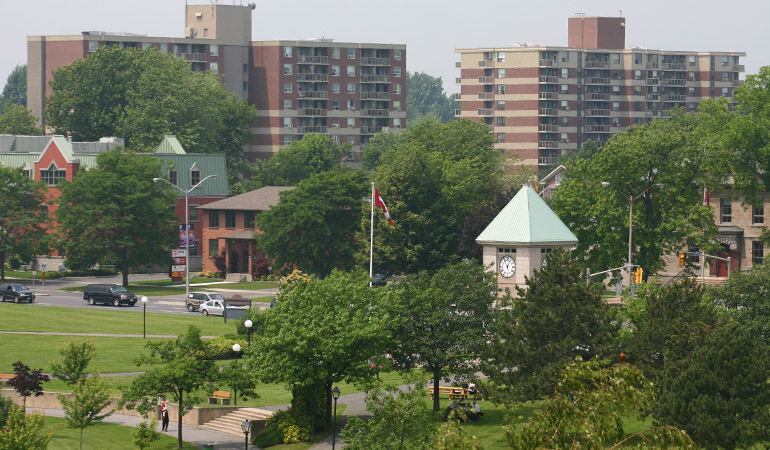 Join in the celebration of diversity at the first annual Cornwall Culture Fest on Saturday, September 23rd from 10 am to 4 pm in Lamoureux Park. This vibrant event will feature live performances along with more than 40 exhibitors, food and children's activities.
"An invitation to assist in the organization of this event went out to community members and there was a tremendous response. It was evident that there is a great deal of support from our partners to be a part of this while celebrating the vibrant cultures that make up Stormont, Dundas, Glengarry, Cornwall and Akwesasne. We look forward to this festival growing in years to come," said Farhana Meghji, Equity Diversity and Inclusion Coordinator for the Cornwall Community Hospital and the Cornwall Police Services.
This free event will showcase traditional song and dance from dozens of cultures along with different cuisine from a variety of food vendors. Exhibitors will be displaying and selling art, clothing, jewelry, and gifts from around the world including Nepal, Haudenosaunee, Pakistan, China, Africa, Sweden, Latin America, South Asia, Philippines and much more!
Free bus rides will be available on Cornwall Transit to all passengers that are boarding and stating that they will be going to or returning from Cornwall Culture Fest on all routes.
Entertainment Schedule
10:00am – Welcome
10:20am – Classical Music Presentation with Violin
10:25am – Native North American Travelling College
11:25am – Bharatanatyam by Cornwall Tamil Association
11:35am – Tamil cultural and traditional dance by Cornwall Tamil Association
11:50am – Tamil Pride Anthem
11:55am – Solo song performance
12:00pm – Bharatanatyam by Dushaani
12:05pm – Canada Cornwall Tai Chi Club
12:25pm – Tribute to Hommage a Sidhu Moosawala by Ashveer Singh
12:45pm – Crosswinds Band
1:20pm – Dance Performance: Gujarati
1:30pm – MacCulloch Dancers
1:50pm – Agarathi Dance Academy: Bollywood Dance Performance
2:00pm – First Nations Hoop Dancing by Feryn King
2:55pm – AFIF CORNWALL-SDG: Traditional Outfits
3:10pm – Canadian-Filipino Community in Cornwall and Surrounding Area presents Dayang-dayang Folk Dance by Cornwall Team and Oasiwas dance, Karatong dance, Bulklakan dance, and Tinikling dance by Alexandria team
3:45pm – Traditional Folk Dance: GARBA

Under the leadership of Meghji, a collaboration of the following community partners have come together to make this event possible; Social Development of Cornwall and Area, Cornwall Police Services, Native North American Traveling College, the City of Cornwall, the Cornwall Public Library, St. Lawrence College, ACFO SDG, TR Leger Immigrant Services, Diversity Cornwall, Cornwall Community Hospital and several community volunteers.
The festival is thankful for the support of many sponsors including the Social Development Council of Cornwall and Area, Cornwall Police Services, the Tourism Development Fund, the City of Cornwall, Choose Cornwall, Association canadienne-française de l'Ontario SDG, Done Right Roofing, Newcomer Employment Welcome Services / EOTB, and Canadian Federation of University Women Cornwall and District.
Be a volunteer!
Want to get involved in the event and help as a volunteer? Click here to register!
Additional information
To learn more about the Cornwall Culture Fest, please check out their Facebook event page.
#exploreCornwallON
Looking for other fun things to do in Cornwall? Check out the Explore section of our website for other fun-filled activities to keep you busy. Better yet, consider extending your stay with a night at one of our great accommodations!
Got a question?
Got questions? Need recommendations? We're here to help! Call or text us at 613-938-4748 or email us at info@cornwalltourism.com and we'll be pleased to help you with any questions you may have!
Also make sure to check us out on Facebook and Instagram for updates and more great reasons to visit Cornwall!