Changes resulting from COVID-19
March 17, 2020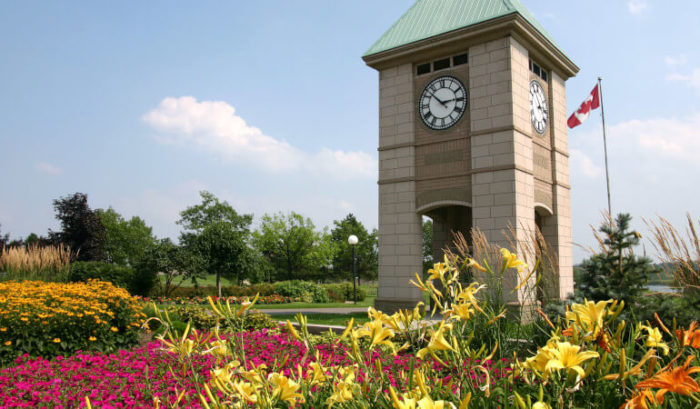 The COVID-19 situation is at the top of everyone's mind. It's lead to significant changes to our daily lives as we collectively embrace social distancing in order to decrease the potential transmission of COVID-19.
Like many other organizations and businesses in the community, the evolving situation has prompted some changes at Cornwall Tourism as well.
Cornwall Tourism is still open for business, however the Cornwall Civic Complex – home to our visitor information centre and office – is currently closed to the public.
While our main office is closed to walk-in traffic, we're still open and ready to help. Visitors and residents can contact us by phone at 613-938-4748 or by email at klajoie@cornwall.ca and we will respond to your enquiry as promptly as possible. You can also reach us via Facebook, Twitter and Instagram.
Visitors planning a trip to Cornwall can view our 2020 Visitor Guide online (click here to view) or use our online information request form to request a hard copy. These requests will be processed as soon as possible.
In Cornwall, many attractions and businesses have decided to temporarily close and numerous festivals and events have been postponed or cancelled. Some businesses remain open to serve the public. Visitors are encouraged to check directly with businesses or events for the latest information on changes (if any).
Cornwall Tourism also encourages prospective visitors to refer to official sources of information for the latest news on the COVID-19 situation and to follow the protocols announced by public health officials such as social distancing, frequent hand washing and avoiding group gatherings.
Additional information
For more information regarding the national directives around the COVID-19 situation, please visit the Government of Canada website.
For information on the situation in Cornwall and eastern Ontario, please visit the Eastern Ontario Health Unit website.
For information on the City of Cornwall's COVID-19 response, please click here.
Despite the difficult circumstances, we remain excited about the future and we look forward to welcoming you to Cornwall. Please take a few minutes to explore our recently-redesigned website and learn more about the many great things we have to offer in Cornwall.