Cornwall accommodations adopting new safety, cleaning measures
May 28, 2020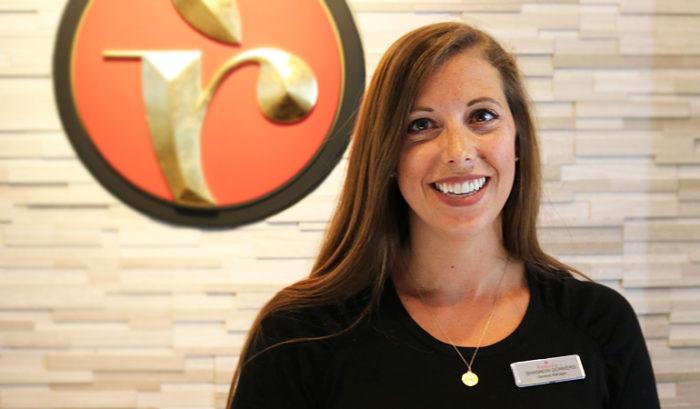 Paul Lefebvre has seen a lot in his three decades in the hospitality industry. Now in his 30th year of ownership of the Best Western Parkway Inn and Conference Centre, the Cornwall native has seen the hotel experience reinvent and transform itself many times.
But nothing has come close to the transformation brought about by the COVID-19 pandemic. The global crisis has had a devastating impact on the hospitality sector with sweeping travel restrictions limiting movement around the world.
Despite this major setback, local accommodations like the Best Western are once again showing their resiliency and ability to adapt. Safety and cleanliness have always been major priorities for the industry, and they have taken on even greater importance in the wake of COVID-19.
"That was always important, the safety of our guests. But relative to COVID-19, it's a whole new world and we have to make sure we adapt to it," Lefebvre said.
It's a similar scene at the Ramada by Wyndham Cornwall, a long-standing establishment on Brookdale Avenue.
"We recognize that the world has changed and we need to change with it," said Ramada owner Scott Lecky. "It's just going to be the new norm until it settles down."
Cornwall accommodations have implemented a wide array of measures to incorporate physical distancing and cleanliness into the daily experience at their establishments. It has transformed virtually every aspect of the business, from check-in to room service to housecleaning. All of it is being done with one goal in mind – the safety of the customer.
At Ramada, it's meant adding extra space at the check-in counter, installing signage encouraging physical distancing and offering complimentary sanitizer and wipes in rooms (which guests can take with them), among other things. Lecky said they have a dedicated staff person focused solely on disinfecting surfaces and key touch points like door handles. They're also doing extensive cleaning of rooms and cycling through rooms to allow extra time between room use. Employees are also being screened upon arrival.
"We've used this to take a step back and look at the property and up our cleanliness (efforts)," he added.
Similar measures have been put in place at Best Western. In addition to sanitizing key touchpoints on a daily basis, Lefebvre said they are letting rooms sit for 24 to 72 hours after guests leave. They have also equipped and trained staff and brought back room service with items safely delivered to the guest's door.
"There's never any contact with the guest (for room service)," he added.
Smaller properties like Chesley's Inn in Downtown Cornwall are also rethinking their approach with a greater focus on safety.
"We are always conscious of cleanliness," said Innkeeper Robert Prowse, who has taken to wearing a face shield when checking in and interacting with guests. The Inn is also practicing physical distancing and disinfecting more areas than ever before between guests.
Despite the challenges, the hoteliers are optimistic about the future and they are confident the new measures will go a long way towards building confidence with visitors down the road.
"We're going to get through this and when guests are ready to travel, we're going to be here for them," Lecky added.
Stay in Cornwall
Cornwall is home to some amazing accommodations, from cozy bed and breakfasts to full-service brand name hotels.
For more information, check out the Stay section of our website!

Article by Kevin Lajoie
www.CornwallTourism.com