Cotton Candy Classic makes a comeback
April 19, 2022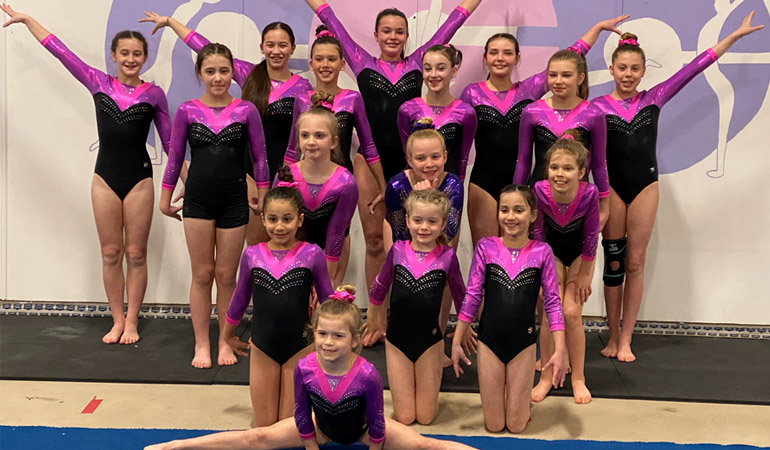 The Cornwall Gymnastics Club will host its third annual Cotton Candy Classic competition this coming weekend.
A total of 240 athletes will showcase their talents and compete in this provincial qualifying event on Saturday, April 23rd and Sunday, April 24th.
"We've almost doubled the size of the competitive field this year and our club is very excited to welcome gymnasts from eastern Ontario," says Loree Lalonde, Meet Director. "This is an exciting return for our event after the 2020-2021 competition season was cancelled."
For the athletes, the meet is a chance to get together, see old friends, and cheer each other on. It's also a moment when parents can watch the result of their child's hard work.
The eight participating clubs are:
Cornwall Gymnastics Club
Club de gymnastique Les Sittelles (Orleans)
Corona School of Gymnastics (Ottawa)
Kingston Gymnastics Club (Kingston)
Rideau Gymnastics (Kanata)
Precision Gymnastics (Ottawa)
Kanata Gymnastics (Kanata)
TRYumph Gymnastics Academy (Gloucester)
Over the two-day event, gymnasts of all ages—including 27 from the Cornwall Gymnastics Club—will take to the bars, beam, floor, and vault. Nine Gymnastics Ontario judges from across the province will evaluate their skills and excellence.
"The Cotton Candy Classic is a great opportunity to showcase our community and our beautiful club to visitors," says Lalonde. "All our local athletes, coaches, and volunteers look forward to putting on the best meet ever."
Tourism Development Fund
The Cotton Candy Classic received financial support for their event from the Tourism Development Fund, a local program that aims to support local events and businesses that have a positive economic impact on Cornwall's tourism sector.
For additional information on the Tourism Development Fund, please click here.
#ExploreCornwallON
Looking for other fun things to do in Cornwall? Check out the Explore section of our website for other fun-filled activities to keep you busy. Better yet, consider extending your stay with a night at one of our great accommodations!
Got a question?
Got questions? Need recommendations? We're here to help! Call or text us at 613-938-4748 or email us at info@cornwalltourism.com and we'll be pleased to help you with any questions you may have!
Also make sure to check us out on Facebook and Instagram for updates and more great reasons to visit Cornwall!