100 Years from Now
Nov 11, 2023
Saturday, November 11th     7:30 pm
Aultsville Theatre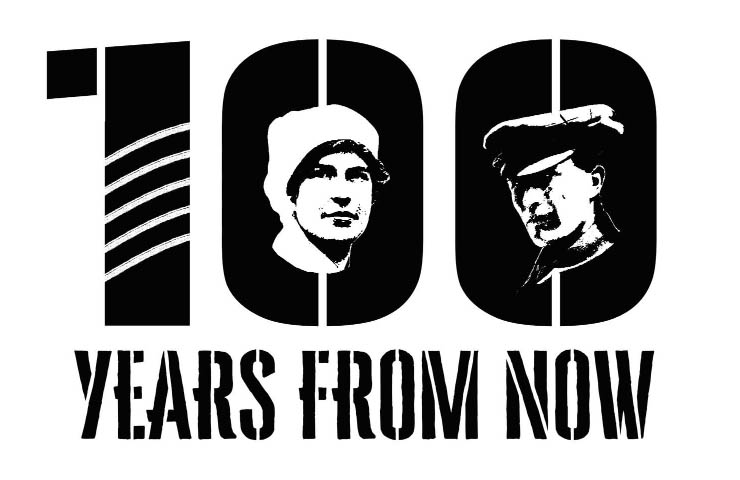 Shipyard Kitchen Party Presents 100 Years from Now – An Original Musical of the Great War, on Saturday, November 11th at Aultsville Theatre.
Two brothers and the women they love tell the tales of their triumphs and tragedies in the years surrounding World War I.
Based on the inspiring life of Mae Belle Sampson, one of the first women to enlist in the Canadian Army Medical Corp., 100 Years From Now tells the story of Canada's coming of age in the Great War.
Uplifting, humorous and emotional, 100 Years from Now combines an original folk music score with dramatic storytelling and stunning archival imagery, taking audiences on a musical journey from Georgian Bay to Vimy Ridge and beyond.
Don't miss it!
Ticket information
Tickets can be purchased online via the TicketPro website (click here to purchase online).
Tickets can also be purchased at the City of Cornwall Box Office at the Aquatic Centre (100 Water Street East, Monday to Friday, 8:30 am to 4:30 pm) or Benson Centre (800 Seventh Street West, Monday to Friday, 7 am to 9 pm) or by calling 613-938-9400.
Tickets can also be purchased at the Aultsville Theatre Box Office one hour prior to showtime (subject to availability).
Additional information
For additional information on this event, please click here.
We're here to help!
Got questions? Looking for recommendations? Cornwall Tourism is here to help! Text us anytime at 613-938-4748 and we will be happy to assist with any questions you might have.
#ExploreCornwallON
Looking for other fun things to do in Cornwall? Check out the Explore section of our website for other fun-filled activities to keep you busy. Better yet, consider extending your stay with a night at one of our great accommodations!