ABBA Revisited
Oct 29, 2022
Saturday, October 29th    7:30 pm
Aultsville Theatre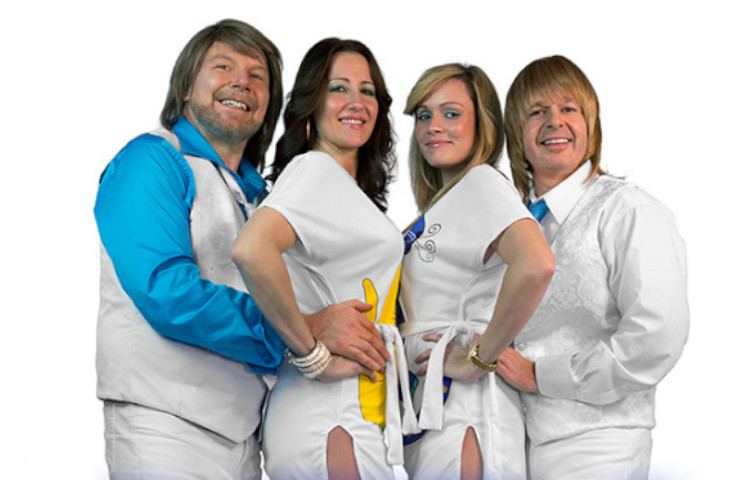 Springtime Entertainment & David Lathangue Presents Abba Revisited live at Aultsville Theatre on Saturday, October 29th!
ABBA is still one of the most popular groups in the world today. Their record breaking hits continue to thrill music lovers of all ages. Since their first triumph at Eurovision in 1974, ABBA has sold over 400 million copies of their albums. Furthermore, new renditions of popular ABBA songs now permeate modern musicals and media, establishing a brand new generation of ABBA fans.
ABBA Revisited is North America's #1 tribute to ABBA and its members have been dazzling audiences across the globe since the year 2001. ABBA Revisited recreates the magic of ABBA with authentic costumes, spectacular harmonies and note-perfect musicianship, taking their audiences on a musical journey back in time.
From Vegas to Bermuda, Mexico to Dubai and Guatemala, ABBA Revisited brings the show-stopping look and sound that ABBA fans around the world can't deny!
This show is a must see!
Ticket information
Tickets are now available online via TicketPro.
Click here to purchase tickets online
Tickets can also be purchased at the City of Cornwall Box Office (inside the Cornwall Aquatic Centre) from 8:30 am to 4:30 pm, Monday to Friday, or by calling 613-938-9400.
We're here to help!
Got questions? Looking for recommendations? Cornwall Tourism is here to help! Text us anytime at 613-938-4748 and we will be happy to assist with any questions you might have.
#ExploreCornwallON
Looking for other fun things to do in Cornwall? Check out the Explore section of our website for other fun-filled activities to keep you busy. Better yet, consider extending your stay with a night at one of our great accommodations!