Akwesasne Art Market & Juried Show
Jul 2, 2023
Sunday, July 2nd 9am to 3pm
Generations Park Complex, Akwesasne, NY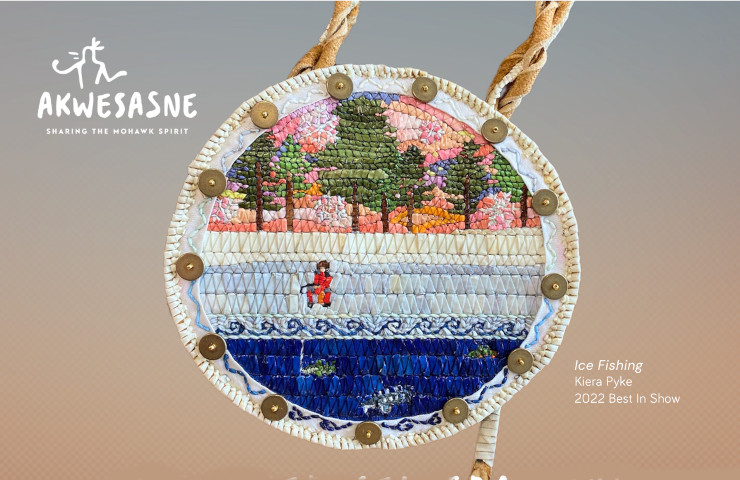 In Akwesasne, art is a form of storytelling. It's the artistic expression of traditional ecological knowledge passed through generations of Indigenous ways of knowing.
Akwesasne Travel is set to host the first-ever Akwesasne Art Market & Juried Show. Saturday, July 2, 2022 at the Generations Park Complex in Akwesasne, New York. The event is a celebration of Akwesasne art and culture, complete with over 75 artist vendors, live performances, demonstrations and a juried art competition.
Classes for the juried competition include:
– 2D Painting, Drawing, & Mixed-Media
– 2D Abstract
– Beadwork & Quillwork
– Pottery, Sculpture & Carving
– Photography
– Fancy Baskets & Utility Baskets
– Traditional Clothing (Women's & Men's)
– Quilts & Wovens
The Akwesasne Art Market is a place to visit, explore, shop and support Akwesasne artisans & crafters. All are welcome to attend! We hope to see you there!
Event runs from 9 a.m. – 3 p.m. and the admission is free.
*Please note that this event takes place on the American portion of Akwesasne. Canadian residents are encouraged to bring a passport.
Additional information
For additional information on the Akwesasne Art Market & Juried Show, please visit Akwesasne Travel's Facebook  and website.
We're here to help!
Got questions? Looking for recommendations? Cornwall Tourism is here to help! Text us anytime at 613-938-4748 and we will be happy to assist with any questions you might have.
#ExploreCornwallON
Looking for other fun things to do in Cornwall? Check out the Explore section of our website for other fun-filled activities to keep you busy. Better yet, consider extending your stay with a night at one of our great accommodations!