Akwesasne International Pow Wow
Sep 11, 2022
Saturday, September 10 & Sunday, September 11
Akwesasne (Cornwall Island)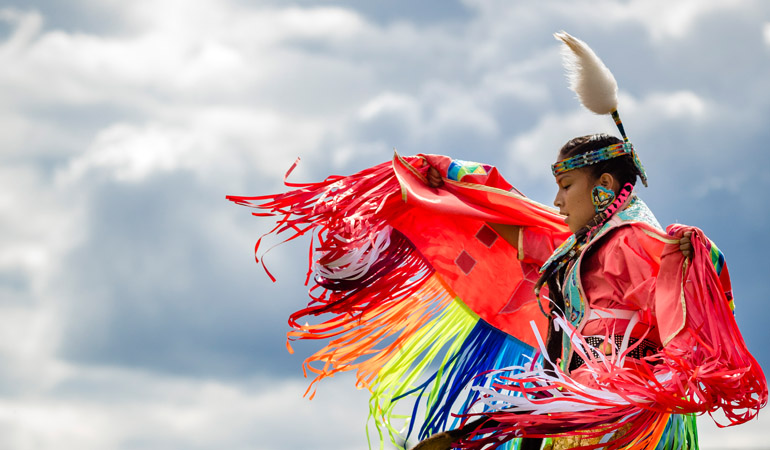 The Akwesasne Pow Wow brings together the best Native dancers, drummers and artisans from the region – and across the continent – for a one-of-a-kind cultural experience.
Held at the A'nowara'ko:wa Arena on Cornwall Island, immediately across from Cornwall, the Pow Wow features two full days of dance and drum competitions, traditional craft and food vendors and much more.
Gates open to the public at 10 am each day followed by the Grand Entry at 12 pm and drum and dance competitions throughout the day.
Free Shuttle Bus
Attendees can take advantage of a free shuttle bus that will transport visitors directly to the Pow Wow from two Cornwall locations – the Cornwall Aquatic Centre (100 Water Street East) and Wal Mart (420 Ninth Street West).
The shuttle, provided by Cornwall Transit, will make 12 different departures on Saturday and 8 on Sunday. Best of all, it's free!
Click here to see the Akwesasne Pow Wow Shuttle schedule
Admission
Admission to the Pow Wow is as follows:
– General admission: $8
– Children (ages 6-12): $5
– Youth (5 & under) and seniors (65+): Free
– Weekend pass: $12
Free parking is available on site at the Pow Wow.
Additional information
For additional information on the Pow Wow, please visit the Akwesasne International Pow Wow website.
We're here to help!
Got questions? Looking for recommendations? Cornwall Tourism is here to help! Text us anytime at 613-938-4748 and we will be happy to assist with any questions you might have.
#ExploreCornwallON
Looking for other fun things to do in Cornwall? Check out the Explore section of our website for other fun-filled activities to keep you busy. Better yet, consider extending your stay with a night at one of our great accommodations!