Albertine en cinq temps (French performance)
Mar 26, 2022
Saturday, March 26th    7 pm
Seaway Valley Theatre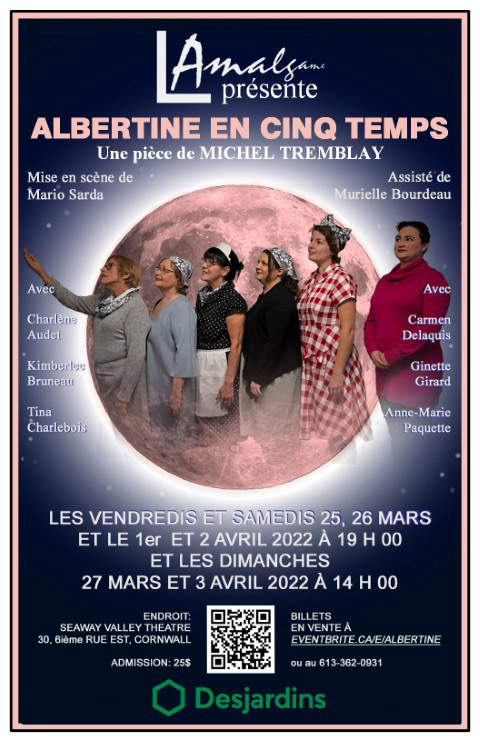 L'Amalgame Theatre is pleased to present Albertine en cinq temps, a piece performed in French by Michel Tremblay.
Witness the evolution of Albertine through five different periods namely her 30s, 40s, 50s, 60s and 70s.
Performing as Albertine are Charlène Audet, Kimberlee Bruneau, Carmen Delaquis, Ginette Girard and Anne-Marie Paquette while Tina Charlebois plays the role of sister.
Get tickets
Admission is $25 and tickets can be obtained online (click here) or by calling 613-362-0931.
Additional information
For more information onL'Amalgame, please click here.
We're here to help!
Got questions? Looking for recommendations? Cornwall Tourism is here to help! Text us anytime at 613-938-4748 and we will be happy to assist with any questions you might have.