Alchemy of Life
Jul 29, 2023
Thursday-Saturday from 10am until 4pm
Cline House Gallery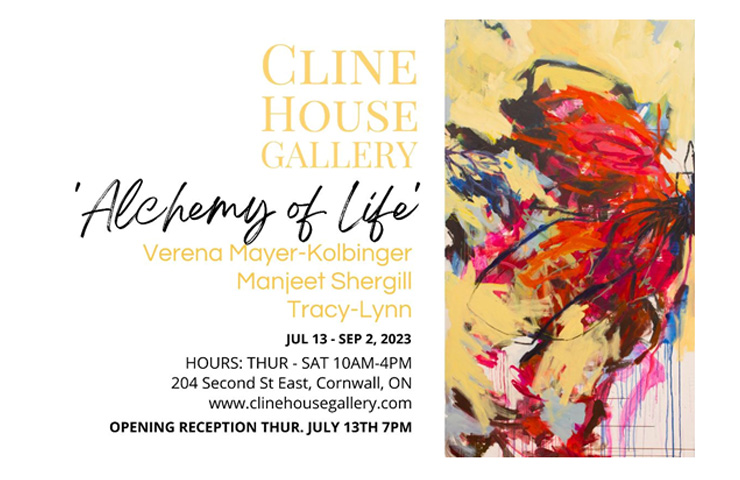 Artist Verena Mayer-Kolbinger, flying in from Germany with a series of large and luscious abstract canvases will be joined by her sister-in-law, artist Manjeet Shergill (Kolbinger) from Singapore, and friend Tracy-Lynn Chisholm at the Cline House Gallery for their exhibition 'Alchemy of Life'.
Intercontinental connections converging in Cornwall, this is going to be one spectacular show!
Additional information
For additional information check out their website or their Facebook page!
We're here to help!
Got questions? Looking for recommendations? Cornwall Tourism is here to help! Text us anytime at 613-938-4748 and we will be happy to assist with any questions you might have.
#ExploreCornwallON
Looking for other fun things to do in Cornwall? Check out the Explore section of our website for other fun-filled activities to keep you busy. Better yet, consider extending your stay with a night at one of our great accommodations!