Apples & Art Studio Tour
Sep 25, 2022
Saturday, September 24 & Sunday, September 25   10am – 4pm
Various locations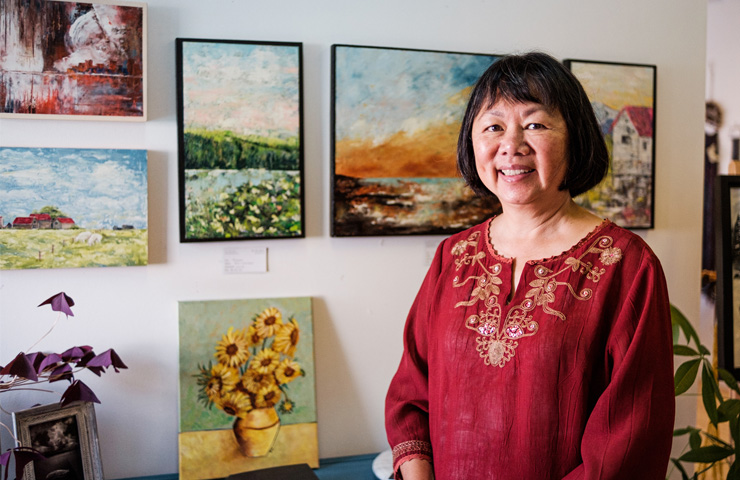 Discover amazing artists and see beautiful artwork in the spaces where they are created during the annual Apples and Art Studio Tour!
The event returns on Saturday, September 24th and Sunday, September 25th from 10 am to 4 pm.
The goal of the tour is to give the residents and visitors to Cornwall and area an opportunity to enjoy art in the spaces where it is actually created. It is a chance to meet the artists, to chat, to see their work in a natural setting and enjoy the wellness of visual beauty and friendly company.
You will discover all types of artists who work with paint, ink, clay, fine stones, wood and glass to create original pieces of art.
This year's tour features 80 artists showing their work in over 40 different locations throughout Cornwall and SDG Counties.
Click here to see the tour participants and map
Additional information
For additional information on the Apples and Art Studio Tour, please visit the Apples and Art Studio Tour website or check them out on Facebook.
We're here to help!
Got questions? Looking for recommendations? Cornwall Tourism is here to help! Text us anytime at 613-938-4748 and we will be happy to assist with any questions you might have.
#ExploreCornwallON
Looking for other fun things to do in Cornwall? Check out the Explore section of our website for other fun-filled activities to keep you busy. Better yet, consider extending your stay with a night at one of our great accommodations!