Cornwall Kinsmen Farmers' Market
Sep 17, 2023
Sundays from 10 am to 2 pm
St. Lawrence College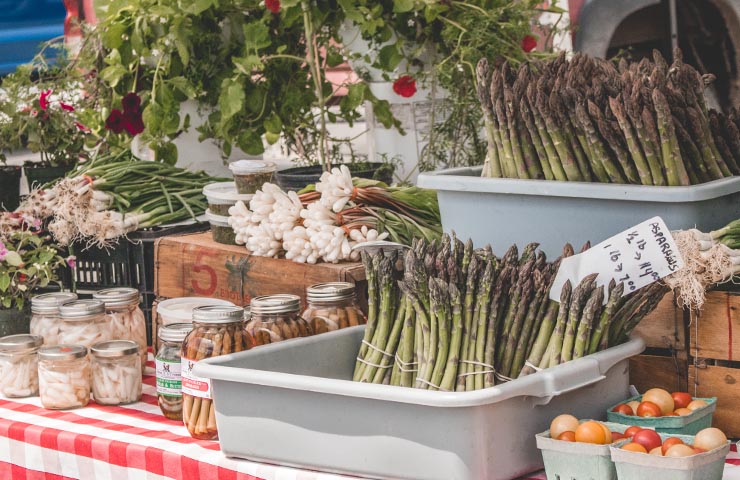 Get ready to feast – the Cornwall Kinsmen Farmers' Market is back for another great season of local food and artisan products.
The popular market will return for its seventh season on Sunday, May 28th and run every Sunday from 10 am to 2 pm until the end of October in the parking lot at St. Lawrence College.
Over 40 vendors are expected to take part in the market this season and organizers are planning a number of special events throughout the season to bring some added excitement to the market.
In addition to the great food and products, the Cornwall Kinsmen Farmers' Market will also feature some great events this year on market days, starting with a soil preparation, planting and seeding event on June 2nd. That will be followed by a Christmas in July craft show on July 2nd, a customer appreciation corn roast on August 13th, an All Things Garlic market on August 20th, the yearly Share the Harvest event with Agape Centre on September 2, Oktoberfest on October 8th, and Halloween trick or treating on October 29th.
Additional information
For additional information and updates on the Cornwall Kinsmen Farmers' Market, make sure to check out the market's Facebook page and Instagram page.
We're here to help!
Got questions? Looking for recommendations? Cornwall Tourism is here to help! Text us anytime at 613-938-4748 and we will be happy to assist with any questions you might have.
#ExploreCornwallON
Looking for other fun things to do in Cornwall? Check out the Explore section of our website for other fun-filled activities to keep you busy. Better yet, consider extending your stay with a night at one of our great accommodations!