Cornwall's Night Market
Aug 12, 2022
Friday August 12th    4pm – 10pm
Downtown Cornwall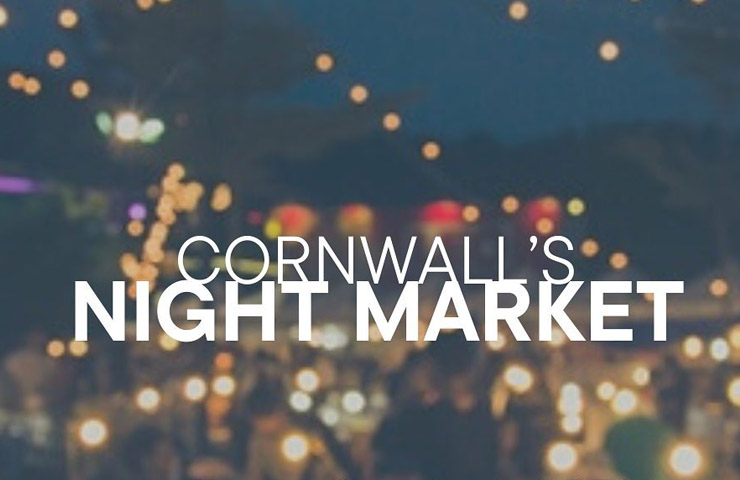 Get ready to explore Cornwall's first Night Market!
Come Downtown and shop with 50-plus vendors. Downtown businesses will be open late and patios will be opened for dinner and drinks.
A live DJ will be playing all your favorite throwbacks form the 80's 90's and early 2000's.
This is an event you don't want to miss!
Here are some of the vendors:
Lawrence Avenue Jewelry
Mccloset Ottawa
Bend & Snap
Delirium Thrift
Amethyst Claire
Kicks & Threads
Lavender Skincare Co
Phoenix bath & beauty
Cornerstone organics
Downtown underground
Small town thrifts
Soak it up Kanata
Thrifting with brady
Spirit roots company
Noralou
Copious fashions
Holly rose originals
Flipn thriftn
Feeling allyve
Birch haus
Heritage wax work
Little dove boutique
Maudern abode
Wonderflea vintage
Peek a Boo
613plants
Shaded Canada
Cling capsule
Romans ragz
Buds records
Little bones
Grace with grit
Balam's daughter tarot reading
Miss D's creations
Melted mayhem
Shy turtle creations
Once upon a coffee shop
Ckfx3d
Wildfeather creations
Peaceful ponds water gardens
Split photography
Crafty stitches & jewels
Weft & whorl
Sage & rage studios
Mala knight
Arise
Macrafaye me
Robs wood n stuff
Additional information
For additional information on the Night Market, please check out their Facebook page.
We're here to help!
Got questions? Looking for recommendations? Cornwall Tourism is here to help! Text us anytime at 613-938-4748 and we will be happy to assist with any questions you might have.
#ExploreCornwallON
Looking for other fun things to do in Cornwall? Check out the Explore section of our website for other fun-filled activities to keep you busy. Better yet, consider extending your stay with a night at one of our great accommodations!