Eastern Ontario Cyclocross Series
Nov 13, 2022
Sunday, November 13
Lamoureux Park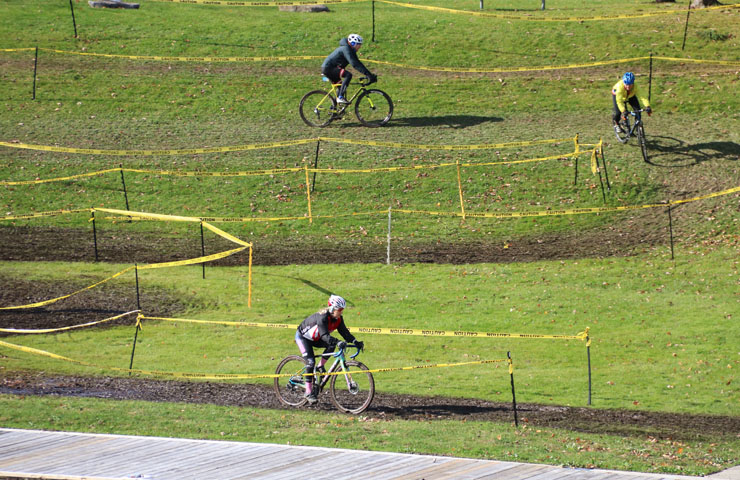 The Eastern Ontario Cyclocross Series returns to Lamoureux Park on Sunday, November 13th!
Cyclocross is a form of bicycle racing. Races typically take place in the autumn and winter, and consist of many laps of a short course featuring pavement, wooded trails, grass, steep hills and obstacles requiring the rider to quickly dismount, carry the bike while navigating the obstruction and remount.
The race will feature a variety of age divisions.
Registration
Registration is available for individual races or for the entire race series and can be done online.
Click here for registration info
About the Eastern Ontario Cyclocross Series
The Eastern Ontario Cyclocross Series features 8 different races throughout eastern Ontario during the months of October and November.
For additional information on the race series, please check out the Eastern Ontario Cyclocross Series website.
We're here to help!
Got questions? Looking for recommendations? Cornwall Tourism is here to help! Text us anytime at 613-938-4748 and we will be happy to assist with any questions you might have.
#ExploreCornwallON
Looking for other fun things to do in Cornwall? Check out the Explore section of our website for other fun-filled activities to keep you busy. Better yet, consider extending your stay with a night at one of our great accommodations!