Eastern Ontario Garlic Market (at the Cornwall Waterfront Farmers' Market)
Sep 26, 2021
Sunday, September 26   10 am – 2 pm
at the Cornwall Waterfront Farmers' Market in Lamoureux Park
Free admission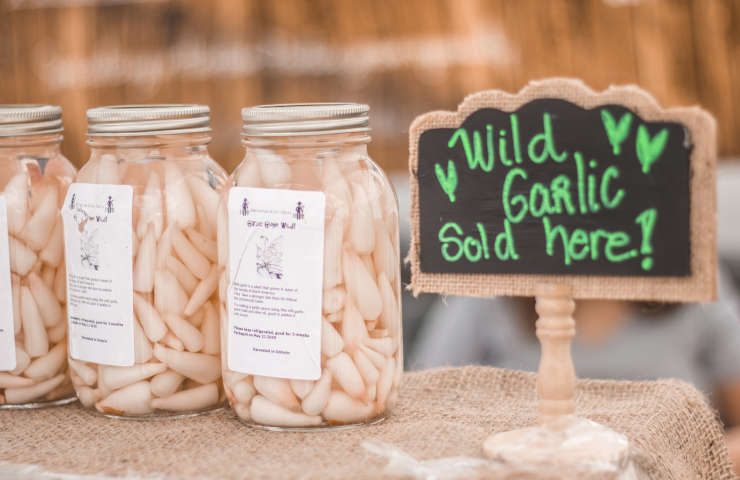 The Cornwall Waterfront Farmers' Market will host the 2021 Eastern Ontario Garlic Market as a special theme day on Sunday, September 26th.
On this day, the delightful aroma of garlic will be in the air and ready to bring your tastebuds to life!
This themed day will feature all of the regular farmers' market vendors along with garlic growers from across the region, food producers of garlic products, and chefs cooking up local food to create delicious garlic-based meals.
While respecting Ontario regulations governing the sale of alcoholic beverages at farmers' markets, local beer, fruit wine, and cider vendors will offer their products for purchase to take home and enjoy with your home cooking.
Here's to enjoying the taste of everything garlic!
Additional information
For additional information on the Eastern Ontario Garlic Market, please check out the event's Facebook page.
We're here to help!
Got questions? Looking for recommendations? Cornwall Tourism is here to help! Text us anytime at 613-938-4748 and we will be happy to assist with any questions you might have.
Play it safe!
We all have a part to play in combating the spread of COVID-19. Residents are encouraged to wear masks, practice frequent hand washing and physical distancing, and stay home if not feeling well. For the latest guidelines and restrictions related to COVID-19, please visit the Eastern Ontario Health Unit website.
#ExploreCornwallON
Looking for other fun things to do in Cornwall? Check out the Explore section of our website for other fun-filled activities to keep you busy. Better yet, consider extending your stay with a night at one of our great accommodations!