Fancy Women Bike Ride
Sep 17, 2023
Sunday, September 17th at 2 p.m.
Lamoureux Park Bandshell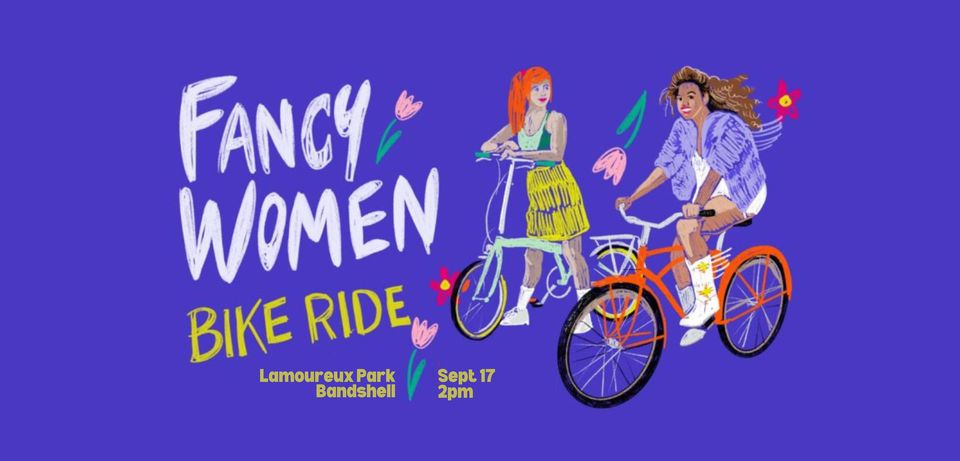 Cornwall & Area Fancy Women Bike Ride
On September 17th, 2023, on world car free day we invite you to join us on a Fancy Women Bike Ride!
Woman's visibility in urban spaces is key to claim the right to the city. Cycling is a particularly powerful way for women to become visible in the society and a new way to interact with the city. The more women cycle, the more women will be encouraged to cycle. We are inviting any women, including those who aren't accustomed to riding in the city to join us.
GUIDELINES:
– Dress code: Fancy, fierce, fabulous (whatever makes you feel beautiful, strong and great!)
– Decorate your bicycle, pose for the cameras and take selfies, greet & smile at people during the ride.
– Be inclusive to all women and support those new to cycling (offer help!)
– Bring your friends, mothers, aunties and sisters and be prepared for a magical day.
– Likely we will be riding on shared multi use paths, cycle track infrastructure and possibly on the road. If we need to use the road, we will claim a lane for use and ride together as a group.
– No registration required. You just need a bike.
– Men can join so long as they ride with us, not ahead of us. We ask men to dress up as well.
– Children are welcome if they can cycle well alone or in are comfortable in a cargo bike.
Additional information
We're here to help!
Got questions? Looking for recommendations? Cornwall Tourism is here to help! Text us anytime at 613-938-4748 and we will be happy to assist with any questions you might have.
#ExploreCornwallON
Looking for other fun things to do in Cornwall? Check out the Explore section of our website for other fun-filled activities to keep you busy. Better yet, consider extending your stay with a night at one of our great accommodations!