Field & Feast
Sep 25, 2021 - Sep 25, 2021
Saturday, September 25   5 pm to 11 pm
Springfield Farm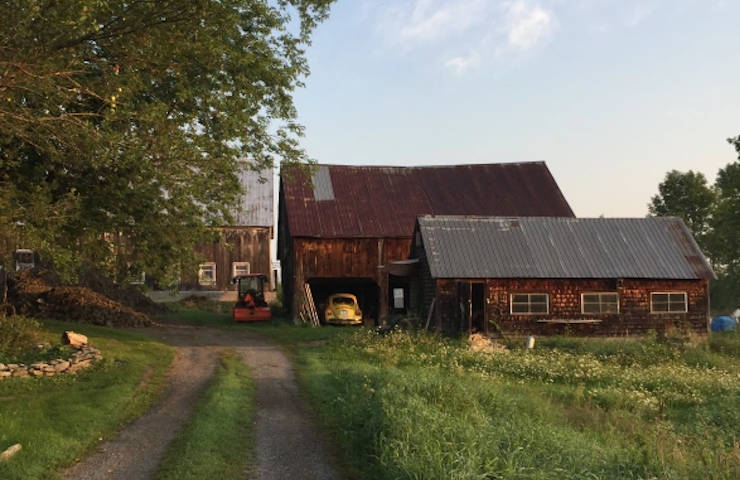 Enjoy an evening of food, culture and friendship at Springfield Farm with special guest, Chef Joseph Shawana, CEC, CCC, Chair of Indigenous Culinary of Associated Nations.
The Field & Feast menu is taste re-imagined Indigenous Cuisine. As a young child, Chef Shawana learned about the myriad of gifts Mother Earth has to offer. His foraging experience has fuelled his whole-ingredient philosophy, ensuring every ingredient is carefully selected and entirely respected.
Prepared over an open fire and served with a sparkling Foraged Evergreen Soda, guests will enjoy Roasted Apples & Squash Soup, Wild Rice & Berry Salad, Grilled Venison & Three Sisters Succotash, & finish with a delightful Mixed Berry Crumble with steel cut oats Maple Taffy & Sweetgrass Creme Anglaise.
Complemented by local chefs Roger Caron, The Spicy Pearl, Cornwall, and Michelle Daprato, Buvette du marche, Alexandria.
There will also be a gallery exhibit by Akwesasne artists Ben & Barb Benedict and bubbles from local cider company Three County Cider of Glen Walter.
Enjoy a night of dancing as St. Clair and the Situation serenade a canopy of stars!
Organic Food Purveyors:
The Glengarry Market, Alexandria
Kirkview Farms, Dalkeith
Springfield Farm, Apple Hill
Guided tours offered.
Ticket information
Tickets are $150 plus HST per person, with a maximum of 60 tickets (guided by Covid protocols). Tickets can be purchased online.
Book a table of 6 before August 23rd and receive a 25% discount!
A dedicated block of suites are available for the event through Ramada by Wyndham in Cornwall. Please call 613-209-0670 to enquire.
About Springfield Farm
Finbarr McCarthy and Eleanor McGrath raise their four children in Toronto, while being challenged by their organic farming life in Apple Hill, Ontario.
In January 2014, they purchased Springfield Farm – an over 200-year-old farm of 118 acres in the small hamlet of Apple Hill in South Glengarry. They have worked hard to establish Springfield Farm in the growing AgriTourism/Local Food economy as an "Environmental Farm Oasis."
For more information about Springfield Farm please click here.
We're here to help!
Got questions? Looking for recommendations? We're here to help! Text us anytime at 613-938-4748 and we will be happy to assist with any questions you might have.
Play it safe!
We all have a part to play in combating the spread of COVID-19. Residents are encouraged to wear masks, practice frequent hand washing and physical distancing, and stay home if not feeling well. For the latest guidelines and restrictions related to COVID-19, please visit the Eastern Ontario Health Unit website.
#ExploreCornwallON
Looking for other fun things to do in Cornwall? Check out the Explore section of our website for other fun-filled activities to keep you busy. Better yet, consider extending your stay with a night at one of our great accommodations!