Gala Juste pour rire (French comedy)
Mar 26, 2022
Saturday, March 26   8 pm
Aultsville Theatre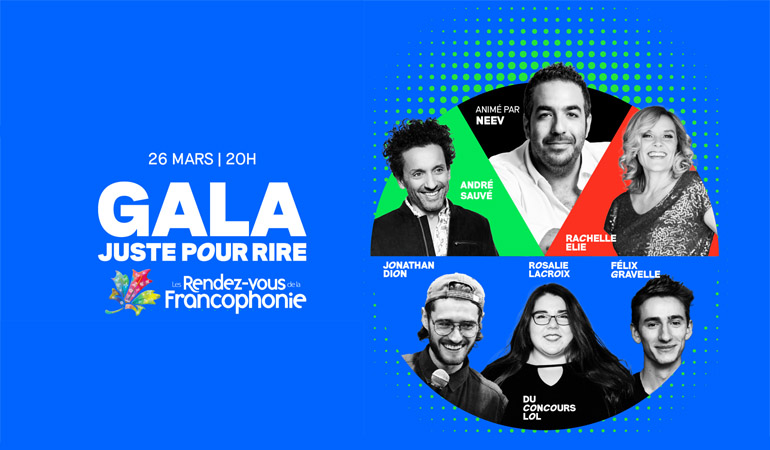 As part of the Rendez-vous de la Francophonie (RVF) 2022, ACFO SDG is proud to host the 6th annual Gala Juste pour rire at Aultsville Theatre on Saturday, March 26 at 8 pm.
"After Halifax, Vancouver and Winnipeg, we are so proud that Cornwall is hosting this major national event. Finally, we will be able to get together to laugh out loud in French," said ACFO SDG President Dianne Poirier.
Admission is free with a donation to Cornwall's future arts centre fundraiser. The event will also be webcast live!
Additional information
For additional information, please visit the Rendez-vous de la Francophonie website.
We're here to help!
Got questions? Looking for recommendations? Cornwall Tourism is here to help! Text us anytime at 613-938-4748 and we will be happy to assist with any questions you might have.
#ExploreCornwallON
Looking for other fun things to do in Cornwall? Check out the Explore section of our website for other fun-filled activities to keep you busy. Better yet, consider extending your stay with a night at one of our great accommodations!