Get Ready For Fishing
Jun 10, 2023
Saturday, June 10th
Saunders Hydro Dam Visitor Centre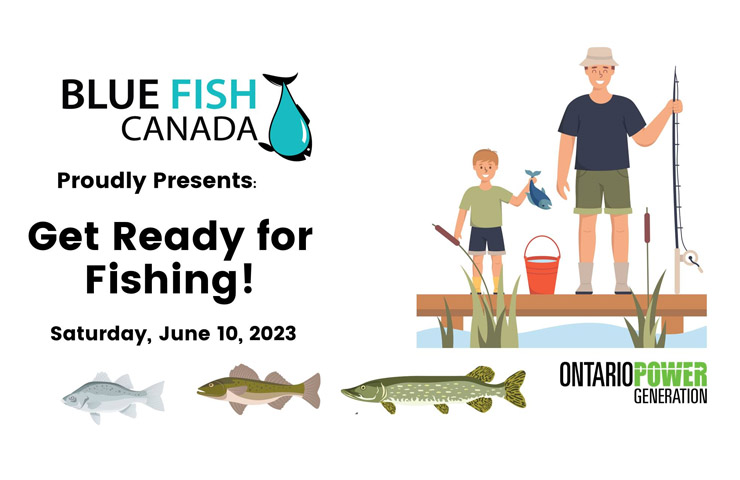 On Saturday, June 10 Join Blue Fish Canada at the OPG Saunders Hydro Dam Visitor Centre for the Get Ready for Fishing Workshop! Two FREE workshops will be taking place at 11:00 a.m. and 1:30 p.m. Each workshop is approximately 2 hours in duration.  Get Ready for Fishing is the ultimate event to learn everything you need to know about fishing this summer!
Participants will learn about fish sustainability, tackle choices, casting technique, fish identification, invasive species awareness, and the importance of water safety. Each session will conclude with a presentation from experienced angler Lawrence Gunther, Project Director of Blue Fish Canada.
Registration
To register for the 11:00 a.m. workshop click here
To register for the 1:30 p.m. workshop click here
Additional Information
For additional information check out their Facebook page!
We're here to help!
Got questions? Looking for recommendations? Cornwall Tourism is here to help! Text us anytime at 613-938-4748 and we will be happy to assist with any questions you might have.
#ExploreCornwallON
Looking for other fun things to do in Cornwall? Check out the Explore section of our website for other fun-filled activities to keep you busy. Better yet, consider extending your stay with a night at one of our great accommodations!