Ghost Walk for Charity (Scare Hours)
Oct 12, 2023
Thursday October 12th, from 6 to 9pm
Cornwall Square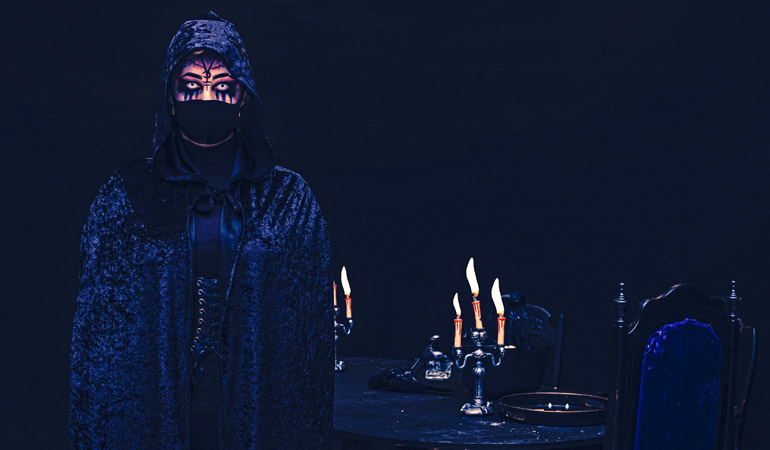 The Ghost Walk for Charity is back for another year of spookiness and smiles in the lead up to Halloween.
The indoor haunted walk returns to the Cornwall Square with opening night set for Thursday, October 12th. It will then run for three consecutive Thursday, Friday and Saturday nights, wrapping up on Saturday, October 29th. There will be family-friendly, 'non-scare' hours from 1pm to 4pm followed by scare hours from 6pm to 9pm.
The Ghost Walk has grown leaps and bounds, and it's become a must-see event for horror fans from both near and far.
Ghost Walk dates
The Ghost Walk will run on the following dates:
Scare Hours
Thursday, October 12th 6-9pm
Friday, October 13th 6-9om
Saturday, October 14th 6-9pm
Thursday, October 19th 6-9pm
Friday, October 20th 6-9pm
Saturday, October 21st 6-9pm
Thursday, October 26th 6-9pm
Friday, October 27th 6-9pm
Saturday, October 28th 6-9pm
Non-Scare Hours
Saturday, October 14th 1-4pm
Sunday, October 15th 1-4pm
Saturday, October 21st 1-4pm
Sunday, October 22nd 1-4pm
Saturday, October 28th 1-4pm
Sunday, October 29th 1-4pm
Ticket information
Ghost Walk for Charity tickets will be available at the door.
Ticket prices are $12 for adults, $10 for children 12 and under (infants under 2 are free).
A family pass for two adults and two children is available for $35.
Additional information
For additional information on the event, please visit the Ghost Walk for Charity website or Facebook and Instagram pages.
We're here to help!
Got questions? Looking for recommendations? Cornwall Tourism is here to help! Text us anytime at 613-938-4748 and we will be happy to assist with any questions you might have.
#ExploreCornwallON
Looking for other fun things to do in Cornwall? Check out the Explore section of our website for other fun-filled activities to keep you busy. Better yet, consider extending your stay with a night at one of our great accommodations!