Jenie Thai at the Winery
Nov 4, 2023
Saturday, November 4th from 7pm to 9:30pm
Stone Crop Acres Winery & Vineyard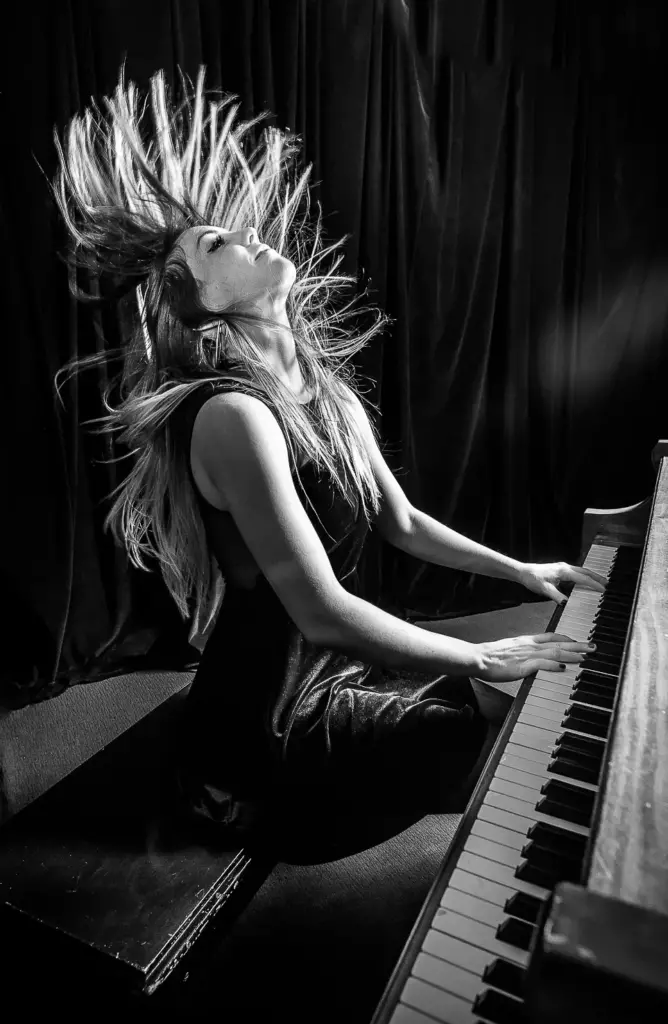 "If anyone thought about the combination of traits required for a timeless and impactful career, they would most likely be describing the same traits possessed by the featured artist in this edition of Notes & Quotes: Jenie Thai. Although self described as someone who is just emerging onto the music scene, she has an impressive resume in both music academia and press reviews." – Maple Blues Newsletter, Erin McCallum
When you meet her, Jenie Thai is composed, pleasant, amiable, friendly, and — she won't like the word but you have to live with it — sweet. She has an open face, long hair, a ready smile and an easy laugh.
And she is also tough, and gritty, and plays barrelhouse piano steeped in the blues — and if that wasn't enough to get your head around, she also writes and sings tough and tender ballads, direct from her heart to yours.
There's a new album, Night on Fire, with a sold out show at Toronto's Hugh's Room and — while she now calls Toronto home — she lives on the road, and there's dust on her shoes, love in her heart, and a whole lot of music in her soul.
Ticket Information and Prices
Tickets can be purchased online on Harmony Concerts.
Adults (18+): $33.90
Youth (14-17): $22.60
Additional information
For additional information and updates on Stone crop Acres, make sure to check out their
Facebook
 and 
Website page
.
We're here to help!
Got questions? Looking for recommendations? Cornwall Tourism is here to help! Text us anytime at 613-938-4748 and we will be happy to assist with any questions you might have.
#ExploreCornwallON
Looking for other fun things to do in Cornwall? Check out the Explore section of our website for other fun-filled activities to keep you busy. Better yet, consider extending your stay with a night at one of our great accommodations!