Kelli Trottier
Jun 17, 2023
STONECROPACRES Winery + Vineyard
5242 Smiths Road
7:00PM-9:00PM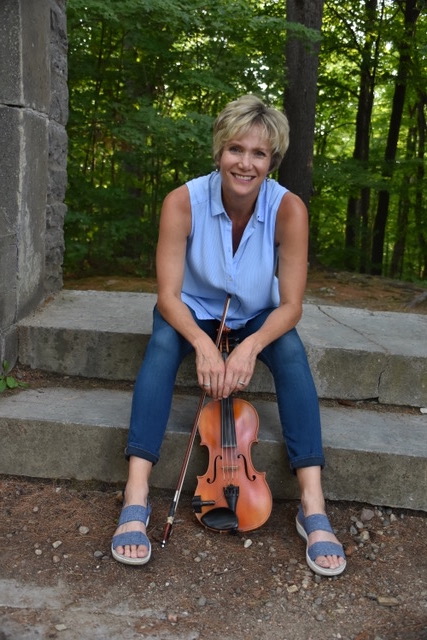 "Every time Kelli takes to the stage, she is like a breath of fresh air, mesmerizing all in attendance with her angelic vocals and awesome fiddling prowess."-Wayne Rostad, Musician & Television Presenter
Kelli Trottier toured North America and beyond with the sensational Bowfire entourage as one of their select virtuoso fiddlers. Kelli's vocals and step dancing were also considered highlights of every performance.
As well as being nominated three times for fiddle player of the Year by the Canadian Country Music Assocation, Kelli was inducted into the Glengarry Celtic Music Hall of Fame in 2004, The Ottawa Valley Country Music Hall of Fame in 2015 and the "North American Fiddlers' Hall of Fame" in 2018.
She has played fiddle for the NHL, our Canadian Military in Alert and the Middle East and several times for the late Sir Sean Connery.
In 2015, Kelli was instrumental in having a National Fiddling Day Bill passed at the House of Commons. An original composition is now played Country-wide to celebrate the occasion.
She has released ten independent recordings, an instructional step dance DVD and three original fiddle books.
Kelli Trottier is a triple threat and an unforgettable, enchanting artist.