Ordinary Elephant
Sep 16, 2023
Saturday, September 16th from 7pm to 9:30pm
Stone Crop Acres Winery & Vineyard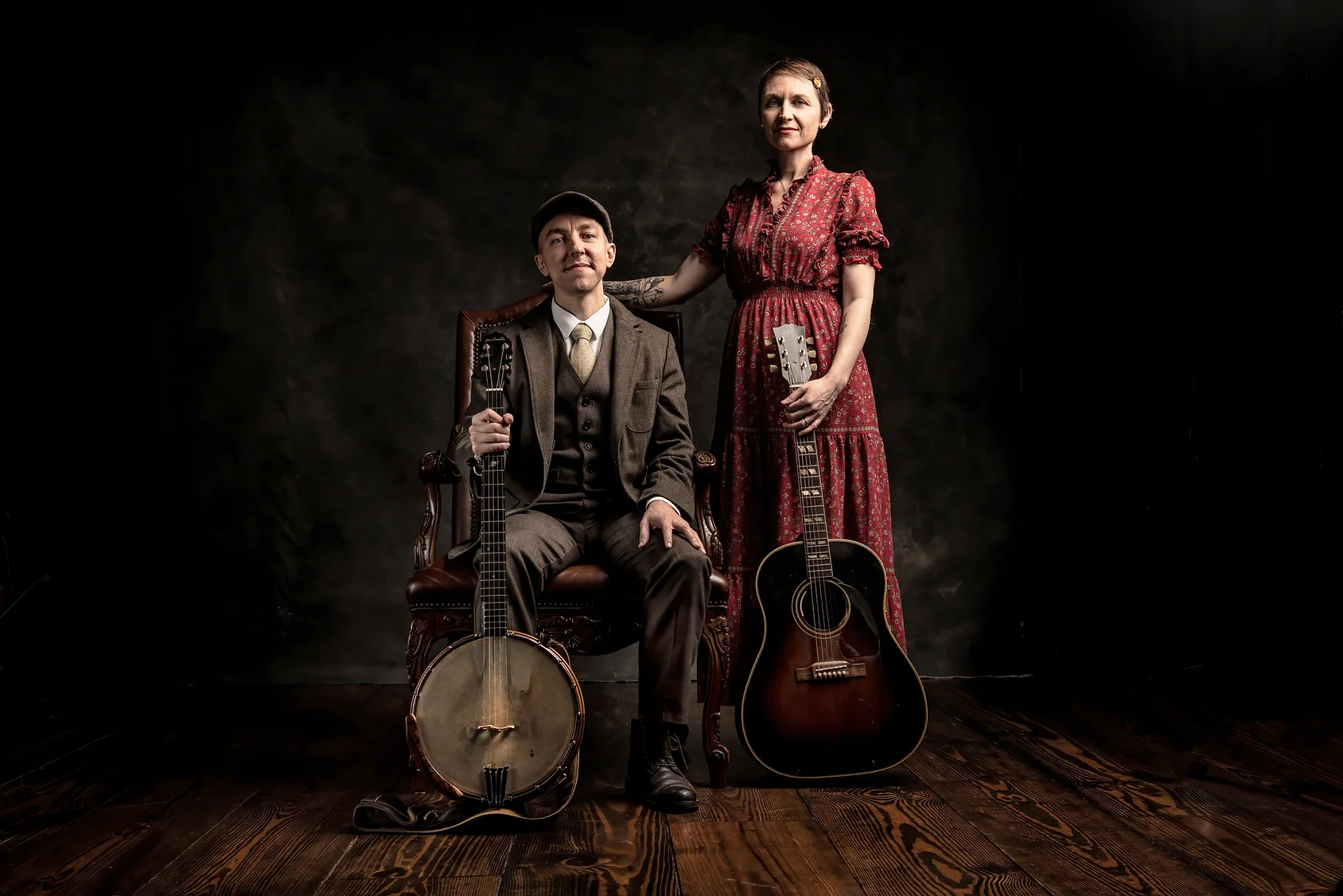 "There is nothing at all ordinary with this elephant. They are smack dab in the tradition that I have always loved but have both (all four?) feet in the 21st Century. This is rich ground. Listen!" — Tom Paxton
International Folk Music Awards 2017 Artist of the Year Ordinary Elephant captivates audiences with their emotionally powerful and vulnerable songs, letting the listener know that they are not alone in this world. The collaboration of husband and wife Pete and Crystal Damore, their connection, and their influences (such as Gillian Welch, Guy Clark, Anais Mitchell) all meet on stage. "Two become one, in song… hand-in-glove harmonies surprise the listener with focused intensity and musical mastery," says Mary Gauthier.
Ticket Information and Prices
Tickets can be purchased online on Harmony Concerts.
Adults (18+): $30
Youth (14-17): $20
Kids (13 and under): Free!
Additional information
For additional information and updates on Stone crop Acres, make sure to check out their
Facebook
 and 
Website page
.
We're here to help!
Got questions? Looking for recommendations? Cornwall Tourism is here to help! Text us anytime at 613-938-4748 and we will be happy to assist with any questions you might have.
#ExploreCornwallON
Looking for other fun things to do in Cornwall? Check out the Explore section of our website for other fun-filled activities to keep you busy. Better yet, consider extending your stay with a night at one of our great accommodations!