Luminous Long Sault
Jul 8, 2023
Saturday, July 8th, 12pm to 8pm
Long Sault Parkway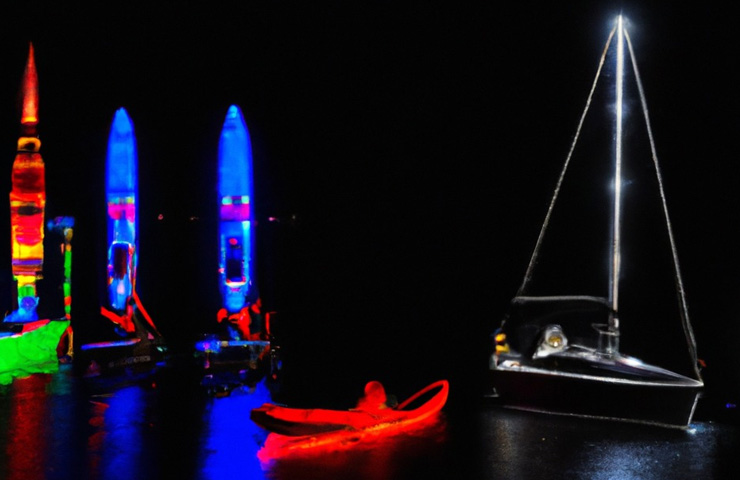 Luminous Long Sault is a community event taking place on Saturday, July 8th, 2023 in Long Sault, Ontario. The event celebrates the beauty of the waterway and highlights the summer fun in the area by inviting kayaks, canoes, motor boats, and sailboats to participate in a fun-filled evening on the bay, decorated with LED lights. In addition to the lit-up pleasure crafts, the event will also feature a spectacular drone light show, showcasing the latest in technology in the sky.
The event is open to families and individuals of all ages and is sponsored by local businesses. It promises to be a unique and memorable experience for all, with a barbecue at the Avonmore Beach, a parade of lit-up watercrafts, fun activities and games on the shore, and refreshments and food available for purchase.
The goals of Luminous Long Sault 2023 are to bring the community together for a summer afternoon & evening on the water, showcase local businesses and the latest technology, and provide a memorable experience for participants.
Luminous Long Sault is a unique and exciting opportunity for the community to come together and enjoy a summer afternoon & evening on the waterfront, complete with a mesmerizing evening drone light show in the sky.
Additional information
For additional information on the Luminous Long Sault, please visit the event's Facebook  and website.
We're here to help!
Got questions? Looking for recommendations? Cornwall Tourism is here to help! Text us anytime at 613-938-4748 and we will be happy to assist with any questions you might have.
#ExploreCornwallON
Looking for other fun things to do in Cornwall? Check out the Explore section of our website for other fun-filled activities to keep you busy. Better yet, consider extending your stay with a night at one of our great accommodations!