Lynne Hanson
Oct 28, 2023
Saturday, October 28st from 7pm to 9:30pm
Stone Crop Acres Winery & Vineyard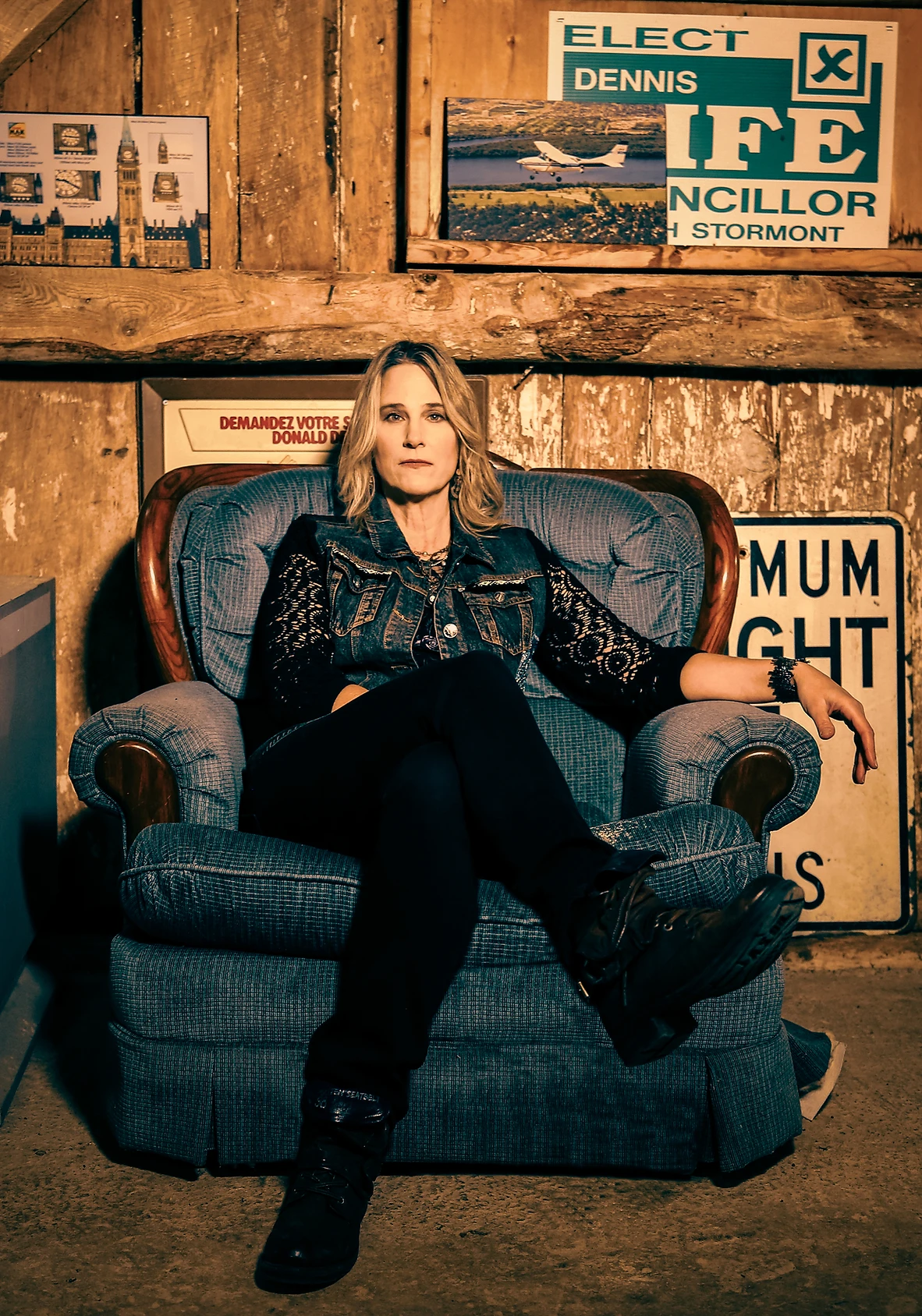 Too tough for folk and too blues-influenced for country, Lynne Hanson's brand of porch music with a little red dirt can turn on a dime from a sunshine, blue sky ballad to a full on thunderstorm of gritty Americana swamp from one song to the next. Her hard living music has garnered her the nickname "Canada's Queen of Americana." And while her deep, bluesy croon has drawn comparisons to Lucinda Williams and Gillian Welch, it's the poetry of her lyrics that really sets her apart.
Hanson is known for her high energy, roots guitar driven live performances, whether playing solo or with her band the Good Intentions. She has an uncanny way of connecting with her audience with an authenticity that is as entertaining as it is disarming. Her sense of humour and spontaneity as a storyteller is likely honed from years of competing with eight older siblings for attention at the dinner table. And speaking of tables, don't be surprised if she hops up on one at a concert to play unplugged for a song or two!
Ticket Information and Prices
Tickets can be purchased online on Harmony Concerts.
Adults (18+): $30
Youth (14-17): $20
Kids (13 and under): Free!
Additional information
For additional information and updates on Stone crop Acres, make sure to check out their
Facebook
 and 
Website page
.
We're here to help!
Got questions? Looking for recommendations? Cornwall Tourism is here to help! Text us anytime at 613-938-4748 and we will be happy to assist with any questions you might have.
#ExploreCornwallON
Looking for other fun things to do in Cornwall? Check out the Explore section of our website for other fun-filled activities to keep you busy. Better yet, consider extending your stay with a night at one of our great accommodations!