Makers Pop-Up
Aug 27, 2022
Saturday, August 27th     10am – 3pm
WB HUB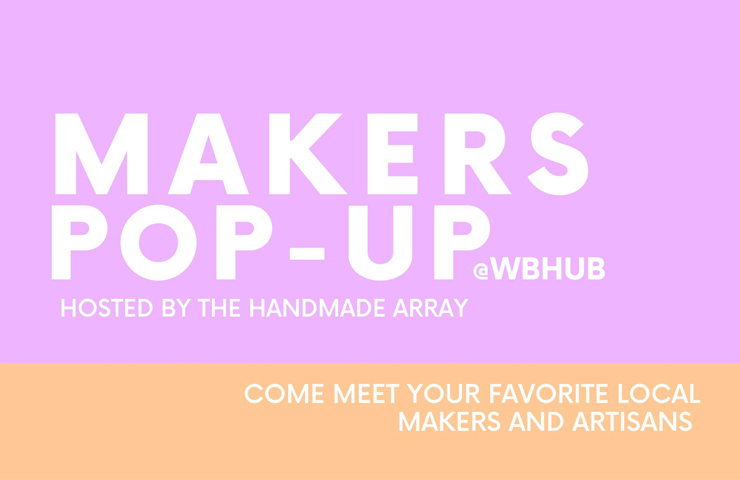 Come explore a variety of local makers and artisans while enjoying all that the beautifully-restored Cotton Mill District has to offer!
Over 20 vendors will be on hand including:
▪︎ The Handmade Array
▪︎ Bend&Snap
▪︎ Stick it Stilettos
▪︎ Summers Gates
▪︎ Devine Designs
▪︎ Lavender Skincare co
▪︎ Maudern Abode
▪︎ Cabin Design co
▪︎ Jess Holistic Doula
▪︎ Desirable Expressions
▪︎ Melted Mayhem
▪︎ Amethyst Claire
▪︎ Sagely Made
▪︎ Holly Rose Originals
▪︎ 613 Plants
▪︎ Soapladz
▪︎ Birch Haus
▪︎ Cup of Tea Kindness
▪︎ Once Upon a Coffee Shop
The event will run from 10 am to 3 pm in WB Hub, located at Unit 116, 705 Cotton Mill Street.
Additional information
For additional information on the event, please click here.
We're here to help!
Got questions? Looking for recommendations? Cornwall Tourism is here to help! Text us anytime at 613-938-4748 and we will be happy to assist with any questions you might have.
#ExploreCornwallON
Looking for other fun things to do in Cornwall? Check out the Explore section of our website for other fun-filled activities to keep you busy. Better yet, consider extending your stay with a night at one of our great accommodations!