Mary's Wedding
Oct 28, 2023
Saturday, October 28th at 7:30pm
Seaway Valley Theatre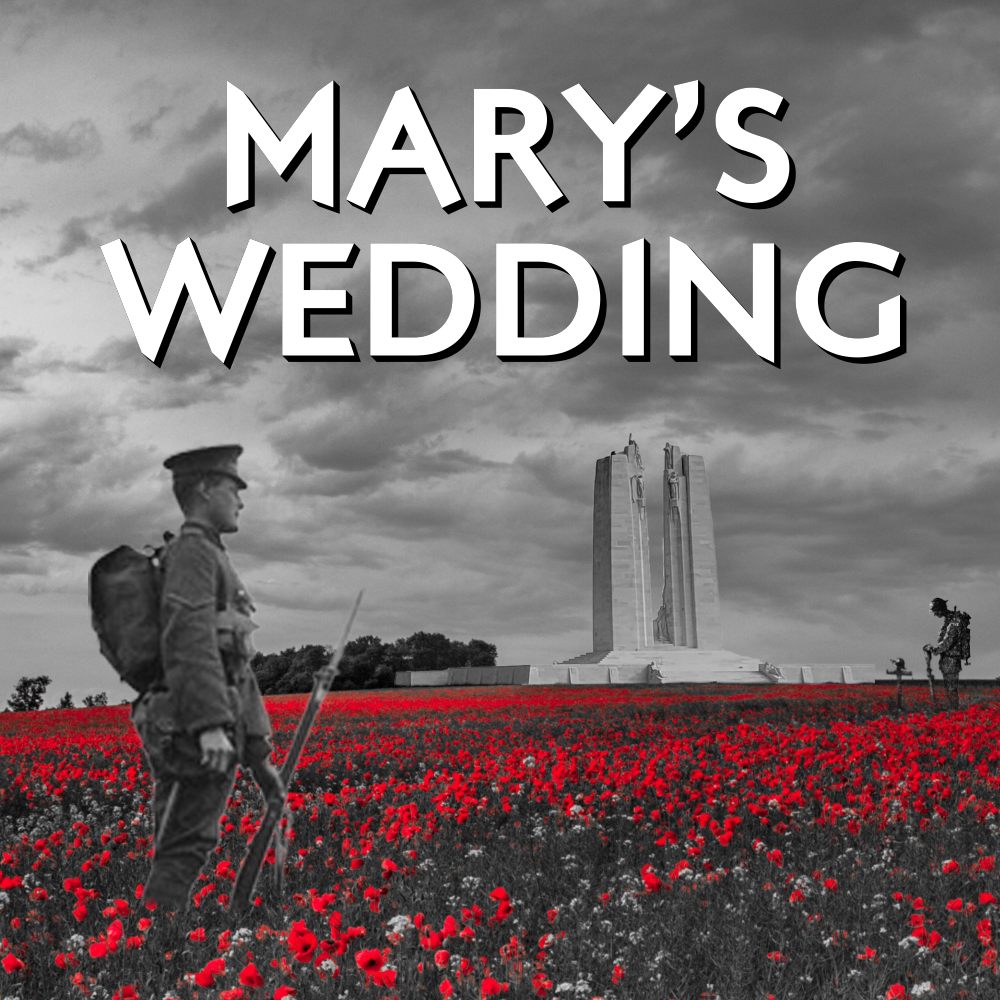 On the night before her wedding, Mary dreams of a thunderstorm, during which she unexpectedly meets Charlie sheltering in a barn beside his horse. With innocence and humour, the two discover a charming first love. But, the year is 1914 and the world is collapsing into a brutal war. Together, they attempt to hide their love, galloping through the fields for a place and time where the tumultuous uncertainties of battle can't find them. An award winning play with a heart as big as the skies that serve as its stage, Mary's Wedding is an epic, unforgettable story of love, hope, and survival.​
Produced by Peter Labelle
​Directed by Paul Aubin
Ticket Information
Advance tickets are now available online via Seaway Valley Theatre or by phone at 613-933-3998. They will also be available at the door from one hour before curtain time.
Tickets are $27 each.
Additional Information
For additional information visit their website, Facebook or Instagram
We're here to help!
Got questions? Looking for recommendations? Cornwall Tourism is here to help! Text us anytime at 613-938-4748 and we will be happy to assist with any questions you might have.
#ExploreCornwallON
Looking for other fun things to do in Cornwall? Check out the Explore section of our website for other fun-filled activities to keep you busy. Better yet, consider extending your stay with a night at one of our great accommodations!