Men of the Deeps – Christmas in the Mine
Nov 24, 2023
November 24     7:30 pm
Aultsville Theatre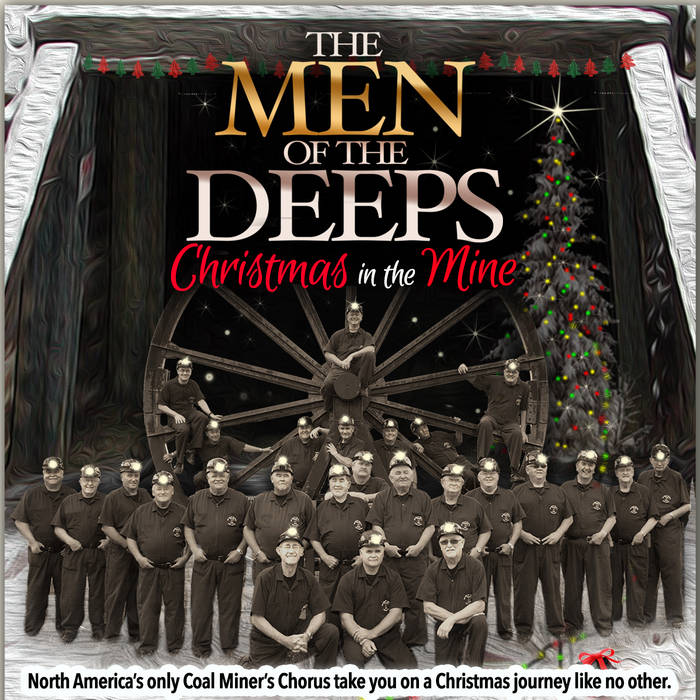 North America's only Miner's Choir brings their popular Christmas show to Ontario again. The program will include songs and stories from mines around the world as well as season's greetings from their beloved Cape Breton Island.
A Christmas in the Mine live performance treats you to some of your favourite holiday tunes, sung in jolly miner style, of course! Sprinkling in a story or two and some jokes for good measure, the choir aims to take show-goers underground, to share the experience of celebrating Christmas in a real Cape Breton coal mine, with real Cape Breton coal miners.
Joining the world-famous group, as they deliver their unique brand of holiday cheer, will be one of today's finest proponents of Cape Breton fiddle: the incomparable Colin Grant. Colin takes centre stage to feature his traditional, yet original, hard-drivin' tunes and energetic style.
Ticket information
Tickets are $45.00 + $5.35 service fee for adults and $35.00 + $5.35 service fee for students/children.
Tickets can be purchased online via TicketPro (please note additional fees may apply for online orders).
Tickets are also available at the City of Cornwall Box office at the Cornwall Aquatic Centre (100 Water Street East, Monday to Friday, 8:30 am to 4:30 pm) and Benson Centre (800 Seventh Street West, Monday to Friday, 7 am to 9 pm) or by calling 613-938-9400. Please note: tickets purchased at the City of Cornwall Box Office locations are subject to a $1.50 per ticket facility fee.
Tickets can also be purchased at the Aultsville Theatre Box Office 1 hour before show time (subject to availability).
Additional information
For additional information on this show and other upcoming events at Aultsville Theatre, please click here.
We're here to help!
Got questions? Looking for recommendations? Cornwall Tourism is here to help! Text us anytime at 613-938-4748 and we will be happy to assist with any questions you might have.
#ExploreCornwallON
Looking for other fun things to do in Cornwall? Check out the Explore section of our website for other fun-filled activities to keep you busy. Better yet, consider extending your stay with a night at one of our great accommodations!