Night Market
Aug 18, 2023
Friday, August 18th from 4pm until 10pm
Pitt Street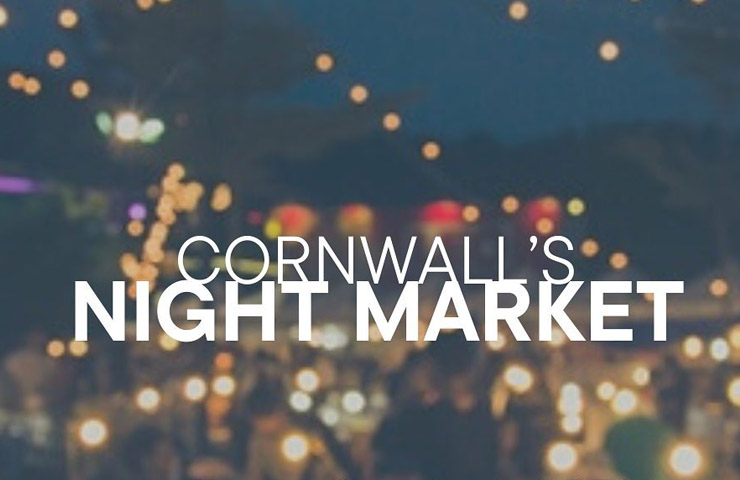 Save the date!
Cornwall second Night Market will take place Friday, August 18th from 4pm until 10pm.
Enjoy a night full of fun!
Vendor lineup
Adonis Jewelry
Amethyst Claire
Author Erin Lee
Back when 613
Bend and Snap
Birch Haus
Buds Records
Burnt Bark
Butterfly Effect
Cabin Design Co.
Cheeky Candles Co.
Chevys Bakery
CKFX3D
Copious Fashions
Cornestone Organics
Fart In a Hat
Feeling Allyve
Ferme Butte & Bine
Finders Keepers
Flipn Thrifth
Forever Green Plant Shop
Handmade By Lex
Heritage Wax Works
Hop Bomb Apparel Co.
Lady Arkenstone Vintage
Laughing Island Co.
Lawrence Avenue Jewelry
Leather Lane Studio
Little Dove
Mala Night
Maudern Abode
Melted Mayhem
Mccloset Ottawa
Nora Lou
Outlast Vintage
Peek A Boo
Petite Coco
Phly Supply
Phoenix Bath & Beauty
Relove Dress Rentals
Royal 22 Thrifts
Sagely Made
Shaded
Small Town Thrifts
Soap Ladz
Spirit Roots Company
Take Two Trading Co.
Terra Lynn Creations
Three Oaks Family Farm
Thrift Sola
Thrifting with Brady
Tragically Vintage
Weft and Whorl
Wild Handcrafted
Wonder Flowers
Wonderflea vintage
and more
Additional information
For additional information check out Cornwall's Night Market Instagram page!
We're here to help!
Got questions? Looking for recommendations? Cornwall Tourism is here to help! Text us anytime at 613-938-4748 and we will be happy to assist with any questions you might have.
#ExploreCornwallON
Looking for other fun things to do in Cornwall? Check out the Explore section of our website for other fun-filled activities to keep you busy. Better yet, consider extending your stay with a night at one of our great accommodations!