Nunsense
Feb 21, 2022
Nunsense the Musical
February 21, 2022 @ 1:30 PM
Seaway Valley Theatre
30 Sixth Street East
Ticket Info: http://svtc.theticketwicket.ca/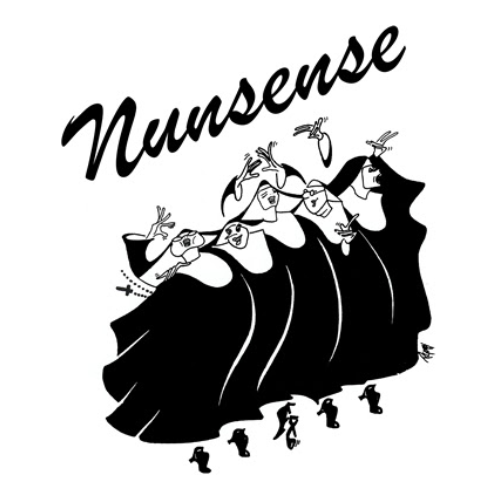 Nunsense
Book, Music, and Lyrics by Dan Goggin
The Little Sisters of Hoboken discover that their cook, Sister Julia, Child of God, has accidentally poisoned of the sisters. They're in dire need of funds for the burials, so they decide the best way to raise the money is to put on a variety show in a school auditorium. With more than 5,000 productions worldwide and translated into twenty-one languages, this zany musical is habit forming! We're staging the newly updated version with new jokes, additional lyrics, two new arrangements, and a brand new song.
Tickets $25.00 on sale at svtc.theticketwicket.ca or at 613-933-3998. COVID-19 protocols will be followed at the venue.
Show dates
February 11, 12, 18, 19, 25 and 26 at 7:30 PM
February 13, 20 and 21 at 1:30 PM
Seaway Valley Theatre, 30 Sixth Street East, Cornwall, Ontario.
Additional information
For additional information on the Seaway Valley Theatre Company, please check out their website or look for updates on Facebook!
We're here to help!
Got questions? Looking for recommendations? Cornwall Tourism is here to help! Text us anytime at 613-938-4748 and we will be happy to assist with any questions you might have.
Play it safe!
We all have a part to play in combating the spread of COVID-19. Residents are encouraged to wear masks, practice frequent hand washing and physical distancing, and stay home if not feeling well. For the latest guidelines and restrictions related to COVID-19, please visit the Eastern Ontario Health Unit website.
#ExploreCornwallON
Looking for other fun things to do in Cornwall? Check out the Explore section of our website for other fun-filled activities to keep you busy. Better yet, consider extending your stay with a night at one of our great accommodations!