Paranormal Investigations at Sir John Johnson House
Aug 1, 2021 - Aug 1, 2021
Friday, July 30 – Sunday, August 1
Various times
Sir John Johnson Manor House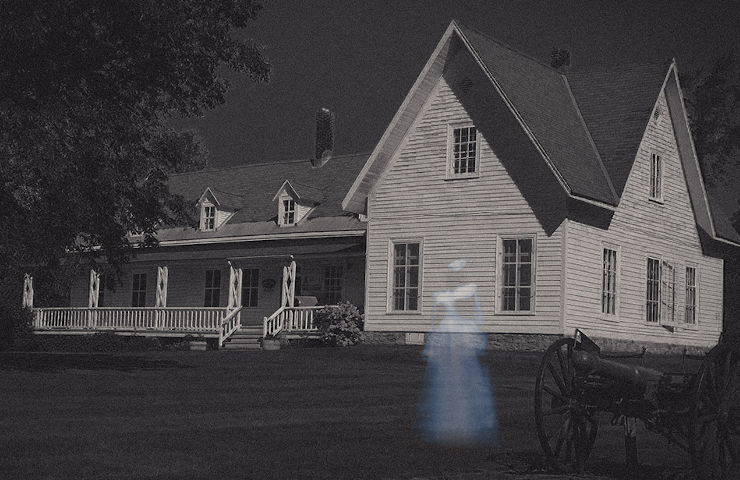 Join along for the first paranormal investigation of the year with Phantoms of Yore! The Sir John Johnson Manor House in Williamstown is a Parks Canada National Historic Site that has reports of ghostly encounters dating back over a century. Your evening will begin with a full briefing on the haunted history of the area, equipment to be used, and the best practices to follow when collecting and analyzing evidence.
Then you will head inside…in the dark…to see if you can any capture any sign of paranormal activity. The results of every investigation are different and sometimes unpredictable. With a max of 8 people per group, tickets are extremely limited. Transportation not provided.
Ticket information
Ever wanted to be a ghost hunter? Well here is your chance!
The cost is $69.99 per investigator and there are various times available on July 30th, July 31st and August 1st.
Additional information
What makes Sir John Johnson Manor House a perfect place to investigate? For over 100 years, visitors to the site have reported seeing a ghostly woman in a blue dress on the property. Some have only heard her voice. At times, she has been seen with what appears to be a small child. Some believe that she is buried in the basement.
Need more convincing? Click here for more info and details!
We're here to help!
Got questions? Looking for recommendations? We're here to help! Text us anytime at 613-938-4748 and we will be happy to assist with any questions you might have.
Play it safe!
We all have a part to play in combating the spread of COVID-19. Residents are encouraged to wear masks, practice frequent hand washing and physical distancing, and stay home if not feeling well. For the latest guidelines and restrictions related to COVID-19, please visit the Eastern Ontario Health Unit website.
#ExploreCornwallON
Looking for other fun things to do in Cornwall? Check out the Explore section of our website for other fun-filled activities to keep you busy. Better yet, consider extending your stay with a night at one of our great accommodations!