Paranormal Investigations at the Historic SDG Jail
Oct 28, 2023
Saturday, October 28
SD&G Historic Jail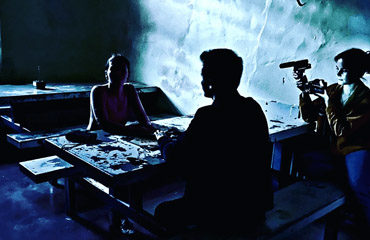 The Historic SDG Jail (aka the Cornwall Jail) in Cornwall, Ontario, is a site we have been asked about for years and we are thrilled to be able to offer three weekends of investigations there this fall with Phantoms of Yore. Constructed in 1833 and active until 2002, the jail served as both a minimum and maximum security facility over that time. Several executions were carried out on-site, in addition to the suicides and murders. Due to the jail's dark history and frequent ghost stories, it has attracted the interest of ghost hunters from across North America. This 3.5-hour special event will begin with a full briefing on the haunted history of the site, the equipment to be used, and the best practices to follow when collecting and analyzing evidence. Then you will have the opportunity to venture inside the jail – in the dark – to see what you can discover. Don't miss this rare opportunity to investigate one of the most sought-after haunted sites in Ontario. With such small groups, tickets are extremely limited.
Tickets
To purchase your tickets check out Phantoms of Yore website! 
Additional information
For additional information check out Historic SDG Jail Facebook page or the Phantoms of Yore website. 
#exploreCornwallON
Looking for other fun things to do in Cornwall? Check out the Explore section of our website for other fun-filled activities to keep you busy. Better yet, consider extending your stay with a night at one of our great accommodations!
Got a question?
Got questions? Need recommendations? We're here to help! Call or text us at 613-938-4748 or email us at info@cornwalltourism.com and we'll be pleased to help you with any questions you may have!
Also make sure to check us out on Facebook and Instagram for updates and more great reasons to visit Cornwall!