Poutine Feast
Aug 3, 2023
August 3 – 6
Lamoureux Park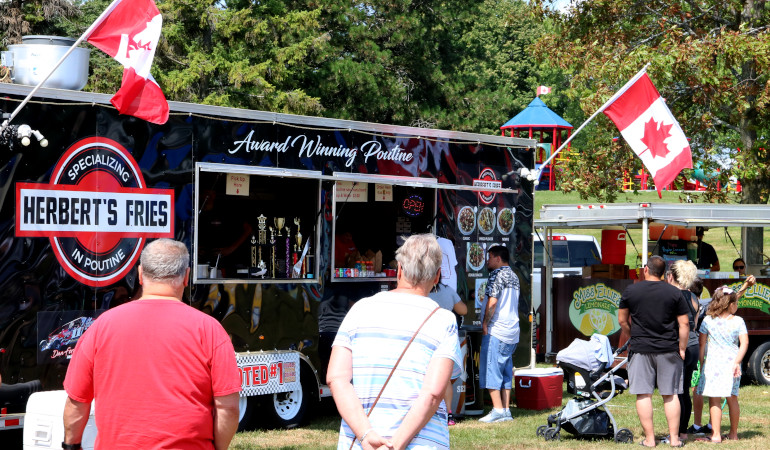 Enjoy award-winning poutines at Canada's largest touring poutine festival, Poutine Feast!
The touring food festival will touch down in Cornwall's Lamoureux Park from August 3rd to 6th.
There will be five different poutine vendors serving up various takes on the famous Canadian dish. From traditional poutine with crispy fries, fresh cheese curds, and savory gravy to gourmet variations like pulled pork or butter chicken poutine, there is something for every taste bud. Vegetarian and gluten-free options will also be available to ensure everyone can enjoy this iconic dish.
Additional information
For additional information on Poutine Feast, make sure to check out the Poutine Feast website.
We're here to help!
Got questions? Looking for recommendations? Cornwall Tourism is here to help! Text us anytime at 613-938-4748 and we will be happy to assist with any questions you might have.
#ExploreCornwallON
Looking for other fun things to do in Cornwall? Check out the Explore section of our website for other fun-filled activities to keep you busy. Better yet, consider extending your stay with a night at one of our great accommodations!