Raisin River Canoe Race
Apr 10, 2022
Sunday, April 10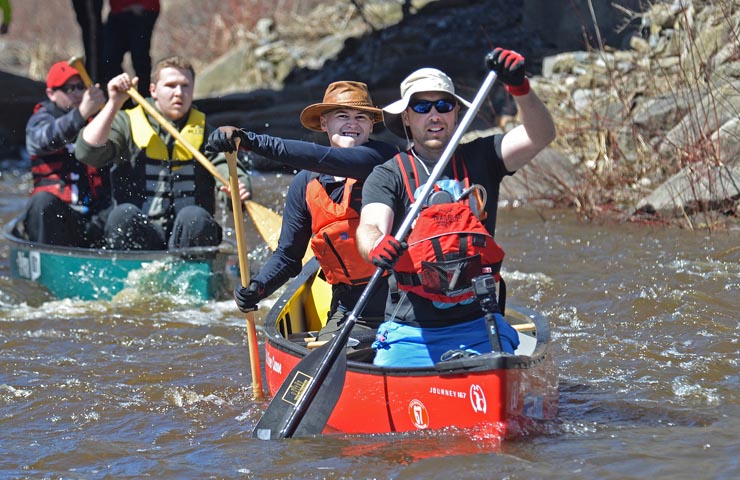 The Raisin River Canoe Race is one of the longest canoe races in Eastern Ontario. First started in 1973, the 30km course runs from St. Andrews to Williamstown. The race is always held during the spring freshet when water levels are high and flows are favourable for paddlers.
The race attracts hundreds of participants, who paddle through a 30-kilometre racecourse from St. Andrew's West in South Stormont to Williamstown in South Glengarry while being cheered on by enthusiastic shoreline supporters.
Contestants get a front-row seat to the natural beauty of the Raisin River and surrounding landscape, as the river's racecourse meanders through agricultural lands, villages, rapids, and forests.
Additional information
For more information, including registration and the race schedule, please visit the RRCA website or call (613) 938-3611 or email info@rrca.on.ca.
We're here to help!
Got questions? Looking for recommendations? Cornwall Tourism is here to help! Text us anytime at 613-938-4748 and we will be happy to assist with any questions you might have.
#ExploreCornwallON
Looking for other fun things to do in Cornwall? Check out the Explore section of our website for other fun-filled activities to keep you busy. Better yet, consider extending your stay with a night at one of our great accommodations!