Rank N Vile Standup Comedy Tour
Mar 3, 2022
Thursday, March 3   8 pm
La Maison Tavern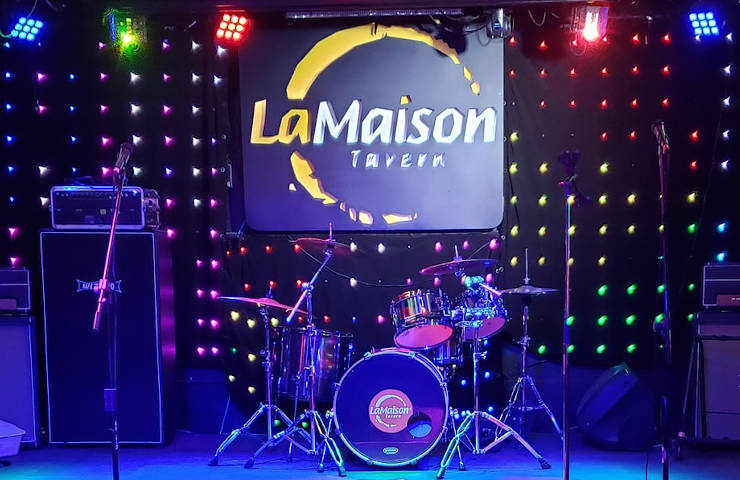 Take in a night of adult comedy at La Maison Tavern.  A double headlining show with Darren "Little Man Hate" Frost and Kenny "The Raging Bull of Comedy" Robinson.
Veterans of the Canadian comedy circuit with festivals, TV shows, movies and a fist full of rave reviews under their belts, Kenny and Darren are known across the country for their profane opinionated brand of "in your face" style and social commentary. With sold out shows at the Winnipeg Comedy Festival and with a combined 50 years of comedy in Canada, this show is bound to push your buttons and expand your horizons. The most outrageous, fearless, and laugh provoking material blasting from their mouths that you won't hear on a comedy stage anywhere else.
Tickets are $20 in advance and $25 at the door.
Additional information
For additional information on the Rank and Vile Standup Comedy Tour stop at La Maison Tavern, check out their Eventbrite page for details.
We're here to help!
Got questions? Looking for recommendations? Cornwall Tourism is here to help! Text us anytime at 613-938-4748 and we will be happy to assist with any questions you might have.
Play it safe!
We all have a part to play in combating the spread of COVID-19. Residents are encouraged to wear masks, practice frequent hand washing and physical distancing, and stay home if not feeling well. For the latest guidelines and restrictions related to COVID-19, please visit the Eastern Ontario Health Unit website.
#ExploreCornwallON
Looking for other fun things to do in Cornwall? Check out the Explore section of our website for other fun-filled activities to keep you busy. Better yet, consider extending your stay with a night at one of our great accommodations!