Ray Anderson's Hypno-Comedy Show
Nov 4, 2023
Saturday, November 4 at 7:30pm
Aultsville theatre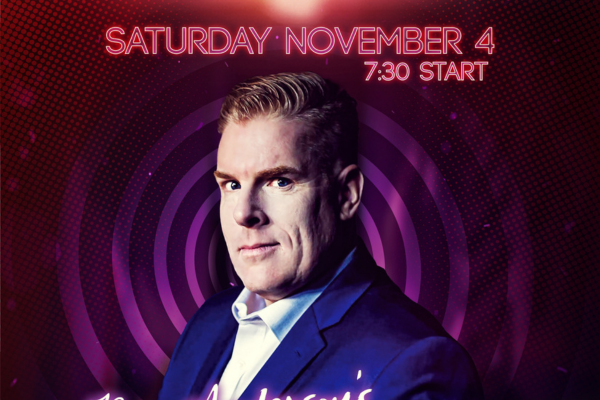 Ray Anderson brings some of Canada's top comics to create the mood of fun, before he steps on stage for his laugh out loud adult Hypnosis show.
The Event starts with some hard hitting comedy will have you laughing till you hurt, featuring Ray's comedy friends Darren Frost and others. This is followed by Ray Anderson's popular hypnosis show, where you and your friends are the main attraction.
Each comic will give about 15 minutes of their best material, then Ray Anderson will bring members of the audience up on stage, where they become the main attraction! Ray brings their imaginations to life, as he uses the art of hypnosis to transport them on a journey that you will have to see to believe.
Ticket information
To purchase tickets, click here
Additional information
For additional information and updates on the Ray Anderson Hypno-Comedy Show, visit the Aultsville Theatre's
website
and
Facebook
pages. You may also call the theatre at (613) 938-9400.
We're here to help!
Got questions? Looking for recommendations? Cornwall Tourism is here to help! Text us anytime at 613-938-4748 and we will be happy to assist with any questions you might have.
#ExploreCornwallON
Looking for other fun things to do in Cornwall? Check out the Explore section of our website for other fun-filled activities to keep you busy. Better yet, consider extending your stay with a night at one of our great accommodations!