The PepTides
May 13, 2023
Saturday, May 13th     7pm
Stone Crop Acres Winery + Vineyard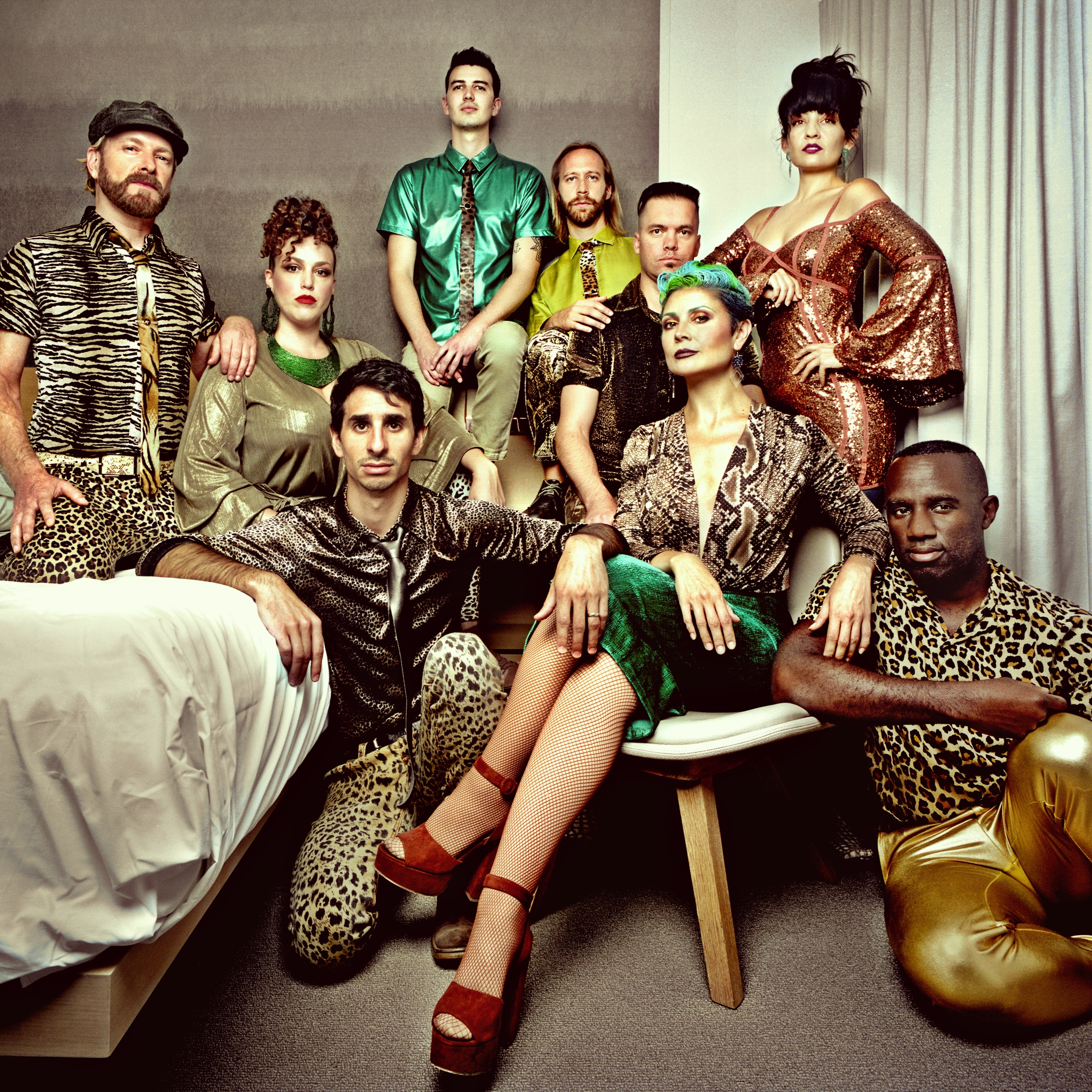 "Mixing their stunning vocals with funk beats underneath a soulful sound, an abundance of theatrical dance moves and kitschy quirks, they defy any genre or description. One must simply see them to believe them."
Hailing from the national capital, The PepTides is a nine-member band with a distinctive larger-than-life pop sound. The five vocalists and four instrumentalists draw on eclectic influences, with elements of funk, soul, gospel, folk, Latin and new wave. In 2017, the band was featured on the cover of Ottawa Life Magazine as "Ottawa's Best Band."
A snapshot of Canadian diversity, The PepTides is an eclectic community of musicians with a rainbow of faces: girls and guys, LGBTQ and straight, English and French, black and white and in between, Ukrainian, Mexican, Guyanese, Cree, Acadian, Armenian and Scottish. The group is noted for its extravagant live performances featuring thick vocal harmonies, theatrical choreography and colourful visuals. The PepTides' songs juxtapose upbeat music with lyrics that comment on far-reaching themes like love, hate, money, sex, religion, war—and getting ready for dates.
The band's 2019 release, Galápagos, Vol. I, is a salute to Kurt Vonnegut's 1985 novel Galápagos. The ten-song album forms a soundtrack through the darkly hilarious story, which includes a global financial crisis, World War III, an ill-fated nature cruise, and a million years of evolution.
Ticket information
Tickets for the show are on sale via the Harmony Concerts website (click here to purchase online).
Additional information
For other upcoming Harmony Concerts performances, please check out their official website.
The show will be held at the beautiful Stone Crop Acres Winery + Vineyard in Morrisbug. For more information on the winery, please click here.
We're here to help!
Got questions? Looking for recommendations? Cornwall Tourism is here to help! Text us anytime at 613-938-4748 and we will be happy to assist with any questions you might have.
#ExploreCornwallON
Looking for other fun things to do in Cornwall? Check out the Explore section of our website for other fun-filled activities to keep you busy. Better yet, consider extending your stay with a night at one of our great accommodations!