Trash to Treasure
Jun 3, 2023
Saturday, June 3rd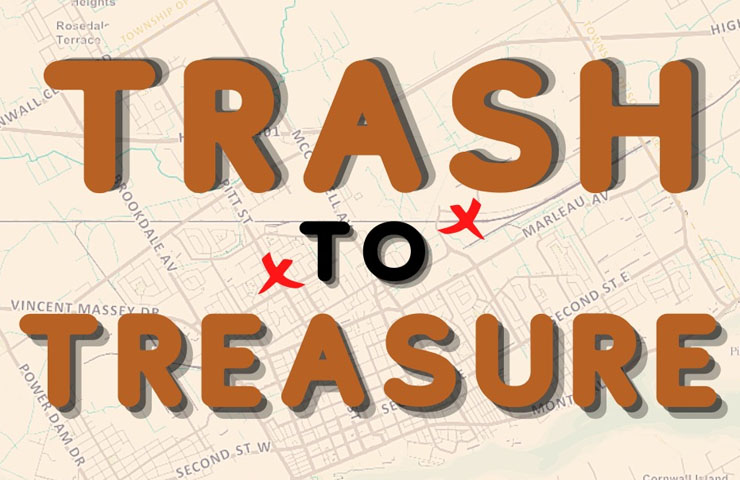 The City's popular Trash to Treasure event is returning this year, on June 3-4!
Trash to Treasure Day is an opportunity for residents to share their gently used, unwanted household items with treasure hunters. The goal is to reuse items rather than sending them to the landfill. Trash to Treasure is an event for the whole community!
– Saturday, June 3 is a community yard sale day.
-On Sunday, June 4, residents can set out items to give away.
What rules should I be aware of?
-On the Trash to Treasure giveaway day, please do not set out mattresses, hazardous waste, or food.
-If you have items remaining at the end of the community yard sale or giveaway day, please bring them back inside by 7 p.m.
-Dumping waste is prohibited.
-Please donate gently used items to a thrift store, or bring trash to the landfill at 2590 Cornwall Centre Road.
Additional Information
Physical maps of yard sale and giveaway locations are available at City Hall. You can also view the maps online:
Currently Registered Yard Sale Locations
Currently Registered Giveaway Locations
For more information on Trash to Treasure, visit the event page on Facebook
We're here to help!
Got questions? Looking for recommendations? Cornwall Tourism is here to help! Text us anytime at 613-938-4748 and we will be happy to assist with any questions you might have.
#ExploreCornwallON
Looking for other fun things to do in Cornwall? Check out the Explore section of our website for other fun-filled activities to keep you busy. Better yet, consider extending your stay with a night at one of our great accommodations!