Vantage Points
Jun 9, 2022
Select dates from May 19 – July 2
Cline House Gallery
204 Second Street East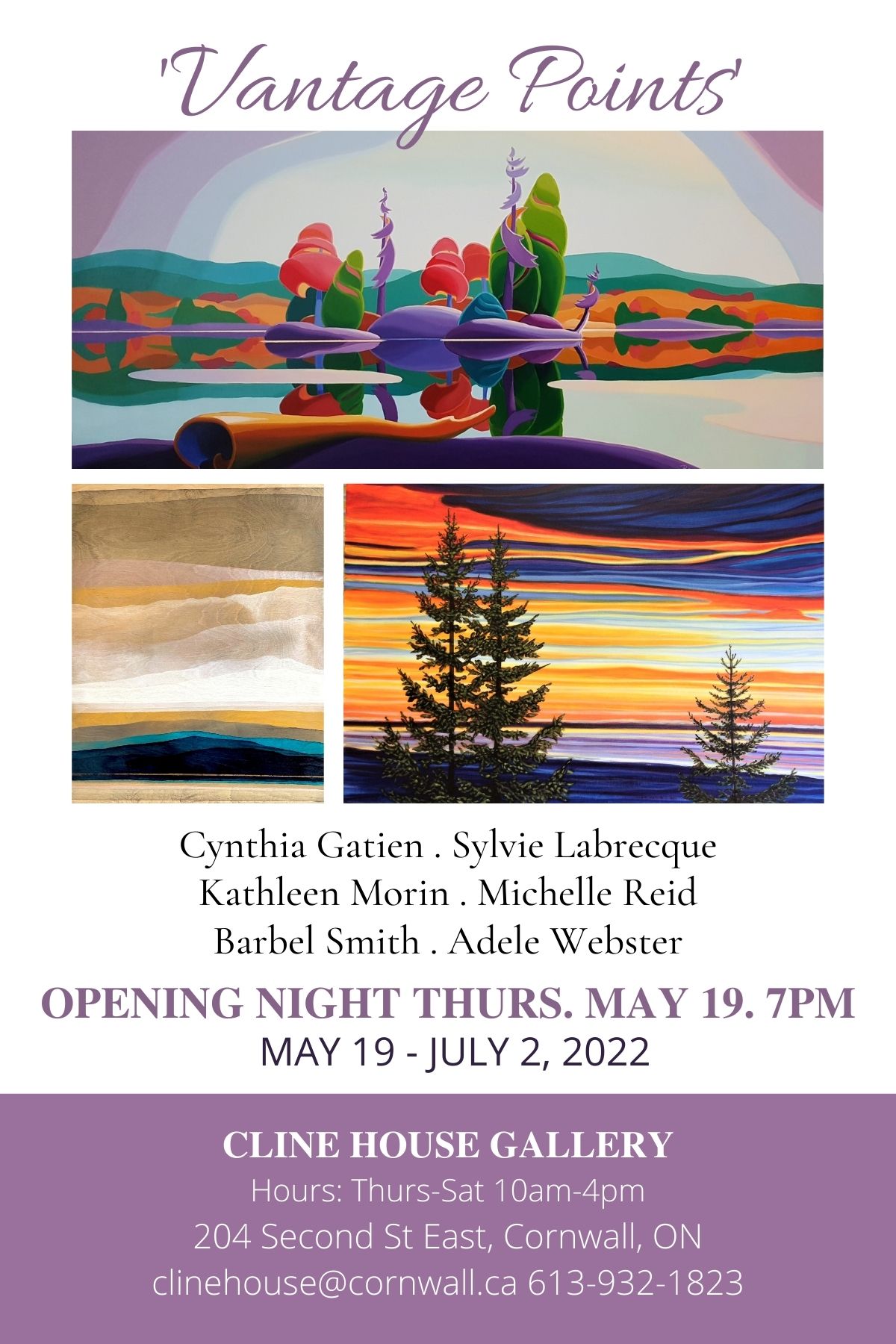 'Vantage Points' features the work of six accomplished artists with varying methods and imaginative processes for perceiving, interpreting and translating the reality of nature into the language of art. Through their unique expression of line, colour, form and pattern, each artist invites us to escape into the natural world, calling us to explore the idea of what landscape represents and how we observe the magic in the space around us.
The exhibition runs from May 19 to July 2 at Cline House Gallery.
The gallery is open Thursday, Friday and Saturday from 10 am to 4 pm and admission is free.
Additional information
For more information on Cline House Gallery, please visit their website or Facebook page.
We're here to help!
Got questions? Looking for recommendations? Cornwall Tourism is here to help! Text us anytime at 613-938-4748 and we will be happy to assist with any questions you might have.
#ExploreCornwallON
Looking for other fun things to do in Cornwall? Check out the Explore section of our website for other fun-filled activities to keep you busy. Better yet, consider extending your stay with a night at one of our great accommodations!