Year in Review
Dec 7, 2023
Thursday, December 7     7 am
Galaxy Cinemas (1325 Second Street East)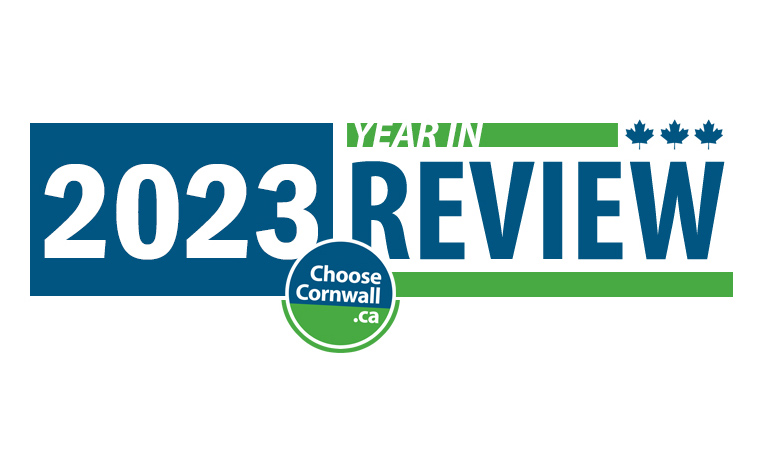 Cornwall's economy will once again be in the spotlight with the popular Year in Review meeting on Thursday, December 7th.
The Year in Review report summarizes major private and public sector development activity that has occurred in Cornwall over the past 12 months. The report is released via a presentation inside one of the movie theatres at Galaxy Cinemas on Second Street East.
Reserve Your Spot!
The 2023 Year in Review meeting will take place Thursday, December 7th at Galaxy Cinemas. Doors will open at 7 am and the meeting will begin at 7:30 am sharp.
Tickets to the Year in Review meeting are $20 each. To purchase a ticket, please call 613-938-9400 or drop in to the Aquatic Centre. Cash, Visa, Mastercard or Interac are accepted.
Tickets can also be purchased online at TicketPro.
Space is limited to the first 300 people. As this event always sells out, it is recommended to get your tickets early!
Additional information
For additional information on the Year in Review meeting, please click here.
We're here to help!
Got questions? Looking for recommendations? Cornwall Tourism is here to help! Text us anytime at 613-938-4748 and we will be happy to assist with any questions you might have.
#ExploreCornwallON
Looking for other fun things to do in Cornwall? Check out the Explore section of our website for other fun-filled activities to keep you busy. Better yet, consider extending your stay with a night at one of our great accommodations!