THE LIST: Can't-miss festivals & events in September
August 22, 2023
Summer might be coming to an end, but the fun is far from over! September is full of fun festivals and events to enjoy in Cornwall and surrounding area.
From new and beloved cultural events to art tours and exhibits, food festivals, concerts, hockey games and world-class sporting events, there's no shortage of fun things to see and do.
Check out our list below and let the planning begin!
Please note: Every effort is made to ensure the information below is accurate however events are subject to change or cancellation. For the latest information and updates, make sure to check out the websites and/or social media accounts for particular events in advance.
THE LIST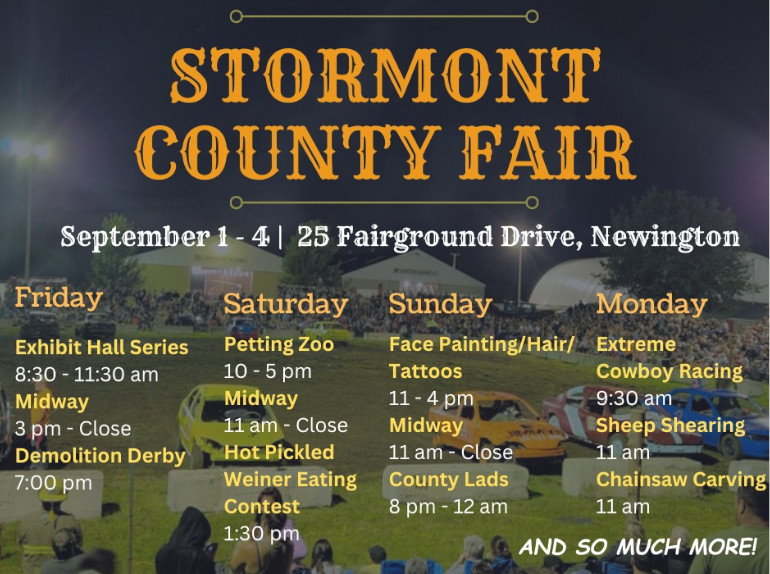 Stormont County Fair
September 1 – 4
Enjoy four days of fun at the Stormont County Fair in Newington!
The 156th edition of the fair promises fun for the whole family with children's activities, live entertainment, a midway, exhibitions and much more.
The beloved Demolition Derby is also a can't-miss activity for visitors from far and wide.
---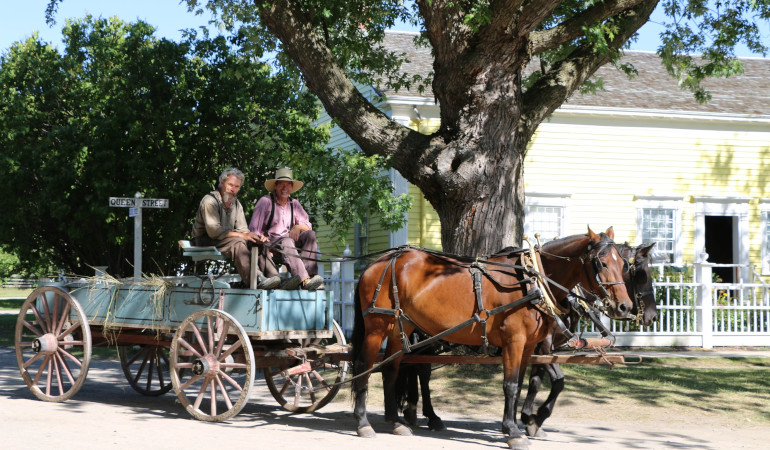 Horse Lovers' Weekend
September 2 – 4
Stop by Upper Canada Village for one of the most exciting weekends on their calendar – Horse Lovers' Weekend.
Enjoy three exciting days packed with fantastic displays of riding, driving, and working horses, all brought to life by their passionate village interpreters and community partners.
The event is included in your daily programming admission! Tickets are available online or can be purchases upon arrival at Upper Canada Village!
---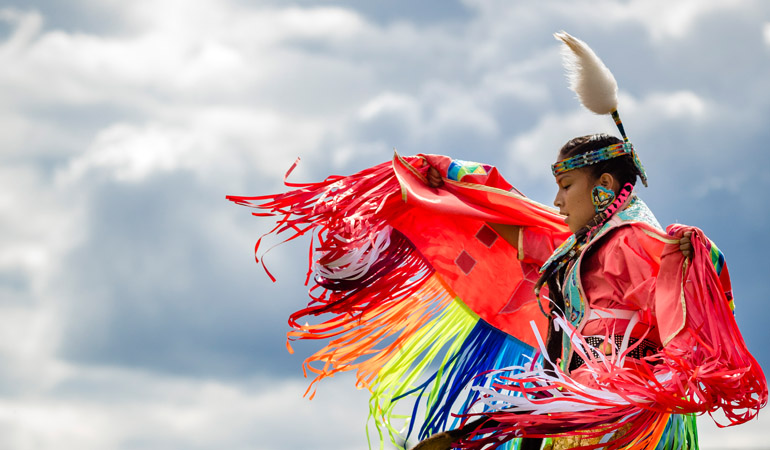 Akwesasne Pow Wow
September 9 – 10
The Akwesasne Pow Wow brings together the best dancers, drummers, and artisans from the region – and across the continent – for a one-of-a-kind cultural experience.
Held at the A'nowara'ko:wa Arena on Cornwall Island, immediately across from Cornwall, the Pow Wow features two full days of dance and drum competitions, traditional craft and food vendors and much more.
The Pow Wow takes place on Saturday, September 9th and Sunday, September 10th and Cornwall Transit is offering a free shuttle from Cornwall to the event!
---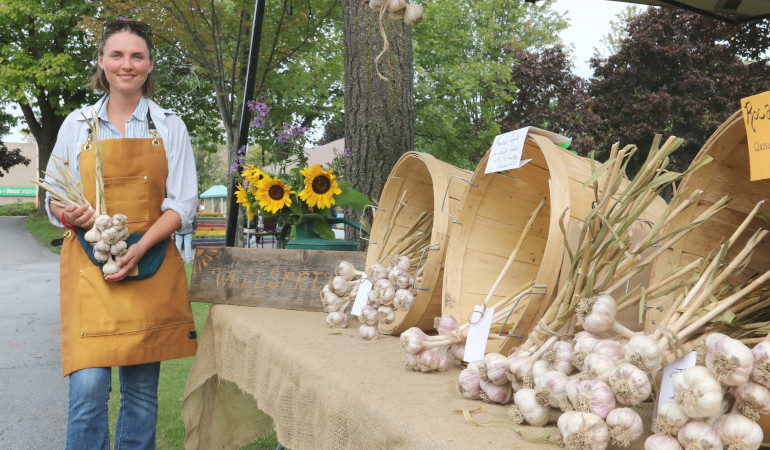 Eastern Ontario Garlic Festival
September 16
Come out to celebrate everything Garlic!
The Eastern Ontario Garlic Festival is celebrating its 9th year on Saturday, September 16 from 11 am to 5 pm in Lamoureux Park.
The event is free with donations being accepted for Maison Baldwin House at the entrances.
Connect with local farmers, garlic growers, amazing chefs, artisans, music, workshops, family fun, and a beer and wine garden on the beautiful waterfront.
---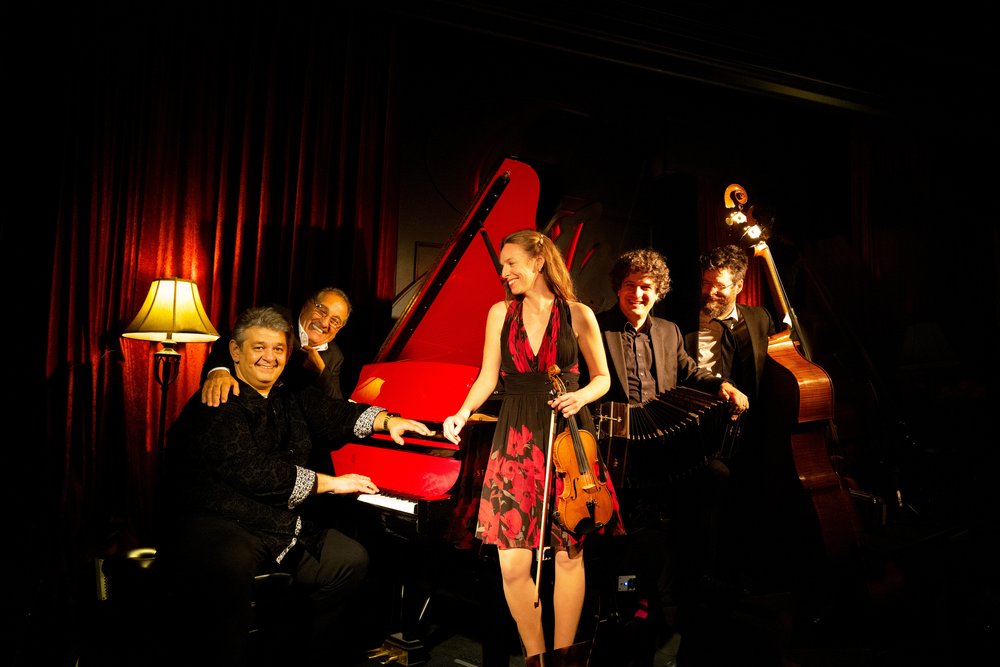 Cornwall Concert Series: Payadora + Pointe Tango
September 16
The Cornwall Concert Series is pleased to present Payadora Tango Ensemble + Pointe Tango on Saturday, September 16th at 7:30pm at Aultsville Theatre.
Payadora is a contemporary chamber music ensemble that performs Argentinian/Uruguayan tango and folk music and original compositions inspired by that tradition. With PointeTango – dancers that combine the intimacy of Argentine Tango with the precision of Classical Ballet – they have created Tango in the Dark, a story of two lovers discovering each other through a city transformed by the shadows of the night.
---
Shorty Jenkins Classic
September 20 – 24
The world's top curlers are coming to Cornwall in September for the 2023 AMJ Campbell Shorty Jenkins Classic.
The popular event makes its highly-anticipated return to the Cornwall Curling Centre from September 20th to the 24th and the field will once feature the brightest lights in the curling world.
The bonspiel attracts world champion and Olympic athletes from around the world. Past participants have included talented Canadians such as Brad Gushue, Jennifer Jones, Brad Jacobs, Rachel Homan and Glenn Howard in addition to top athletes from the USA and Europe.
More info: https://www.facebook.com/shortyjenkinsclassic
---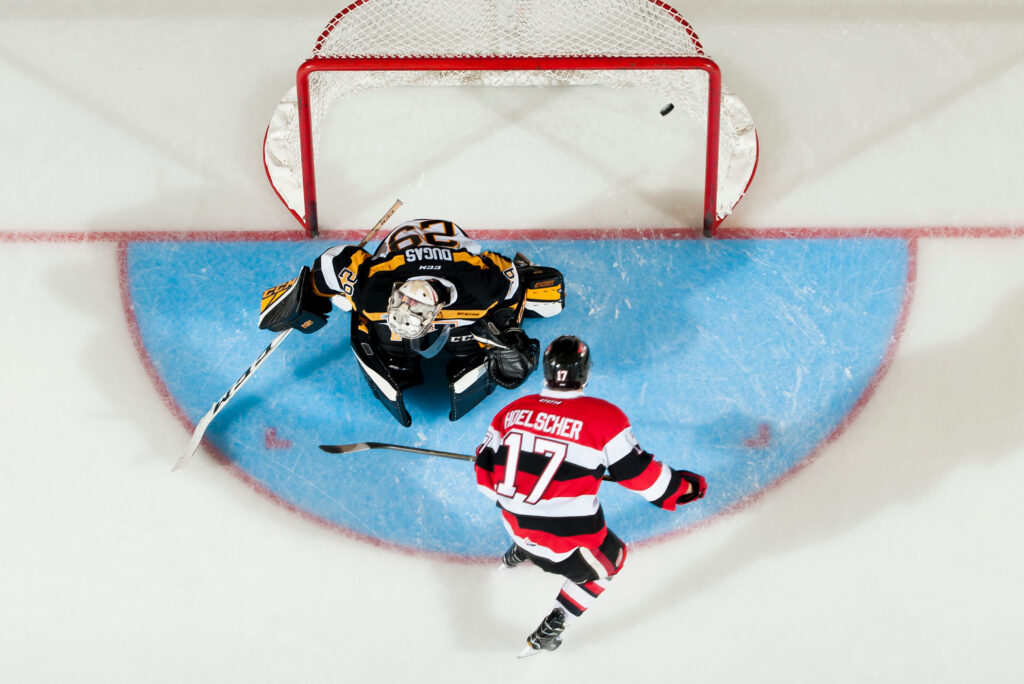 OHL Exhibition Games
September 9 & 23
The Ontario Hockey League will return to the Cornwall Civic Complex for a pair of exhibition games in September.
The first game will be on Saturday, September 9th when the Kingston Frontenacs take on the Erie Otters at 7 pm.
The second exhibition game will be on Saturday, September 23rd as the Kingston Frontenacs will be in action against the Ottawa 67's at 2pm.
---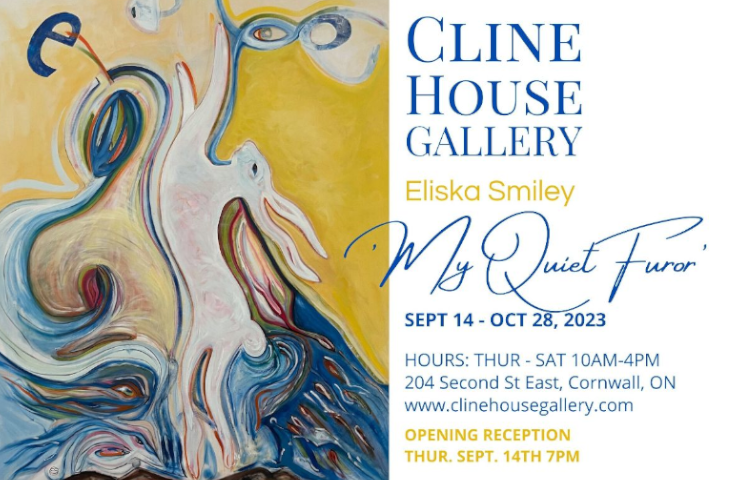 My Quiet Furor art exhibition
Starts September 14
Don't miss the Cline House Gallery's beautiful new exhibit, My Quiet Furor, featuring the work of Eliska Smiley.
The show kicks off with an opening reception on September 14th at 7 pm and the exhibit runs until October 28th.
Cline House Gallery is open Thursday to Saturday from 10 am to 4 pm and admission is free!
---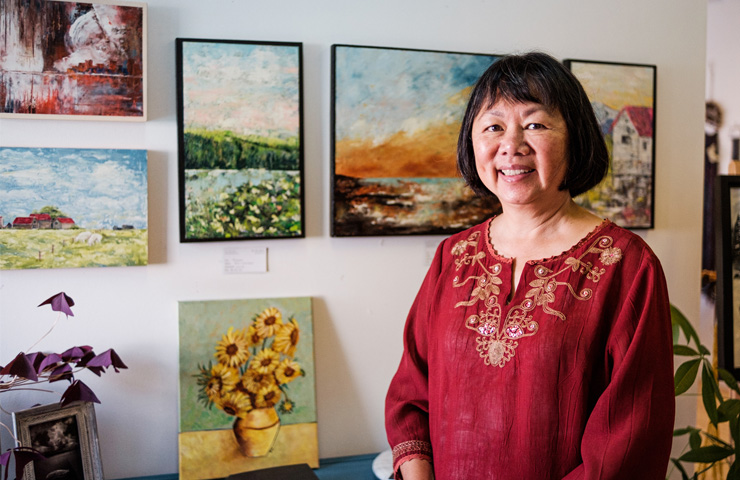 Apples & Arts Studio Tour
September 23-24
Discover amazing artists while enjoying the beauty of the region during the annual Apples and Art Studio Tour.
The two-day, running Saturday, September 23rd and Sunday, September 24th, gives visitors a chance to enjoy art in the spaces where it is actually created. It is a chance to meet the artists, to chat, to see their work in a natural setting and enjoy the wellness of visual beauty and friendly company.
Visitors will discover all types of artists who work with paint, ink, clay, fine stones, wood and glass to create original pieces of art.
---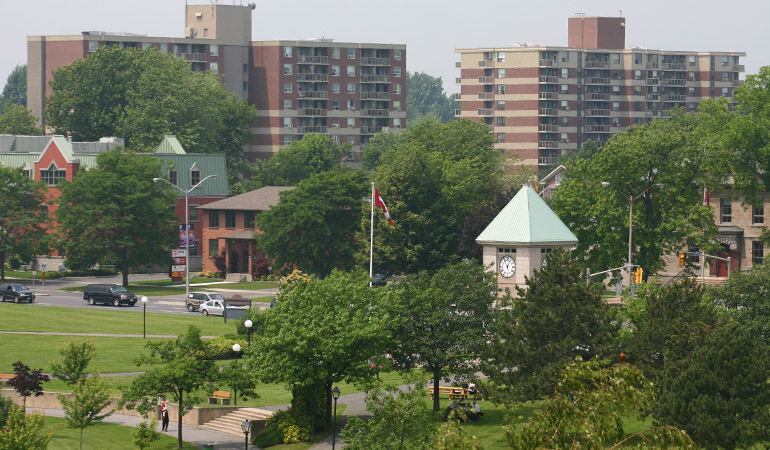 Cornwall Culture Fest
September 23
On Saturday, September 23rd at Lamoureux Park in Cornwall, Ontario, the community is coming together to host the first Annual Cornwall Culture Fest: Celebrating the diversity of Stormont, Dundas, Glengarry, Cornwall and Akwesasne (SDGCA).
The Social Development Council of Cornwall and Area, Cornwall Police Service and other local community agencies are proud to be part of the organizing committee of the Cornwall Culture Fest, a vibrant and diverse event celebrating our community's cultural heritage and diversity.
---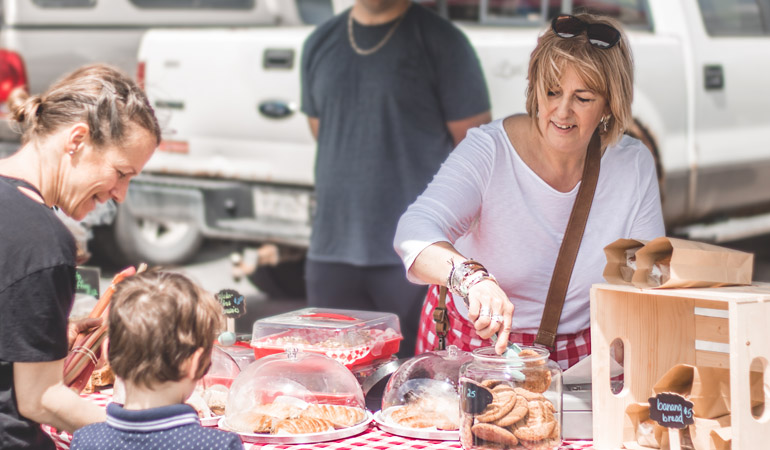 Cornwall Kinsmen Farmers' Market
Sundays at St. Lawrence College
Get ready to feast – the Cornwall Kinsmen Farmers' Market is back for another great season of local food and artisan products.
The popular market runs every Sunday from 10 am to 2 pm until the end of October in the parking lot at St. Lawrence College.
---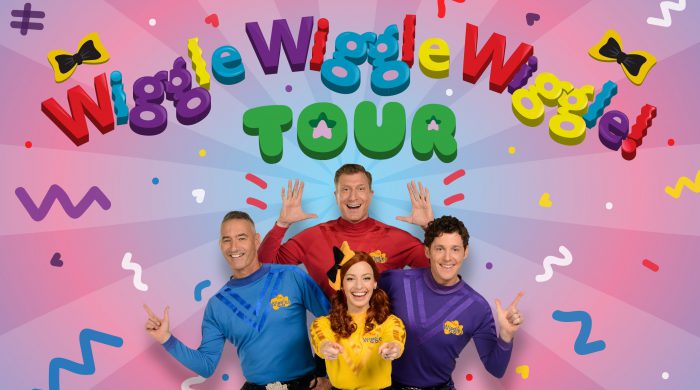 Ready, Steady, Wiggles
September 29
The world's most popular children's entertainment group, The Wiggles, Ready, Steady, Wiggle Tour is coming to the Cornwall Civic Complex & Convention Centre in the Ed Lumley Arena on Friday, September 29th. Doors will open at 5 pm and showtime is 6 pm.
Get ready to sing, dance and wiggle your way through an unforgettable musical extravaganza of beloved Wiggles hits including 'Rock-a-Bye Your Bear', 'Hot Potato' and 'Do the Propeller', guaranteed to have children and parents alike singing and dancing along!
---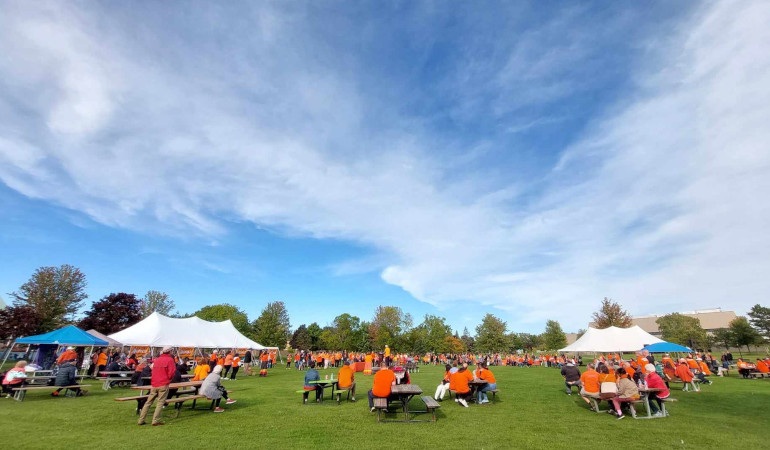 Orange Shirt Day
September 30
The Mohawk Council of Akwesasne is collaborating with the Native North American Travelling College, the City of Cornwall and the Children's Aid Society to hold an event of reflection and learning in honour of Orange Shirt Day.
The event will take place on Saturday, September 30th from 1 pm to 4 pm in Lamoureux Park. The event will feature traditional dancing, vendors, traditional food sampling and other meaningful activities in the spirit of reconciliation.
More information will be shared closer to the event – stay tuned!
FIND MORE FUN!
Looking for more fun festivals and events to enjoy? This list is by no means exhaustive. There's something going on practically every weekend in Cornwall and SDG Counties. To discover event more events in the area, make sure to check out our Events Calendar. And make sure to check it often – it's updated regularly with new events!
---
#ExploreCornwallON
Looking for other fun things to do in Cornwall? Check out the Explore section of our website for other fun-filled activities to keep you busy. Better yet, consider extending your stay with a night at one of our great accommodations!
Got a question?
Got questions? Need recommendations? We're here to help! Call or text us at 613-938-4748 or email us at info@cornwalltourism.com and we'll be pleased to help you with any questions you may have!
Also make sure to check us out on Facebook and Instagram for updates and more great reasons to visit Cornwall!