Foodies unite, Poutine Love is back!
May 18, 2022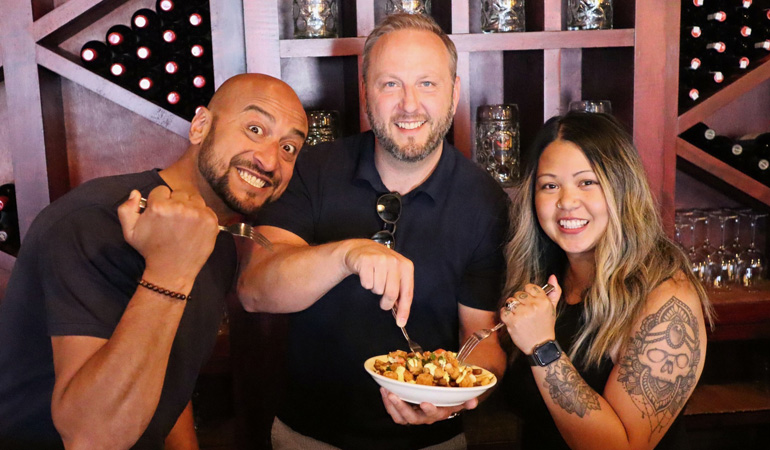 What do you get when you combine crispy french fries, deep brown gravy and squeaky cheese curds with a few local foodies? It's Poutine Love, of course, brought to you by the Taste Buds!
Poutine Love is a 10-day event, running from May 18th to 27th, where participating local restaurants put their unique spin on a traditional Canadian classic.
Local foodies, poutine lovers and anyone with an empty stomach are encouraged to try as many local poutine options as possible and vote for their favourite at www.yourlocaltastebuds.ca.
"Wake up and smell the poutine! For breakfast, lunch, dinner or a snack in between, we encourage you to get out and support these local restaurants whether it's by yourself or with a group of friends going on a poutine tour, trying as many as you can. Don't forget to vote for your favourite at www.yourlocaltastebuds.ca and share your experience with us on Facebook and Instagram, said Patrick Larose, Taste Buds co-founder.
"We are so incredibly excited to revive this event after a long hiatus. It's been a rough couple of years for everyone, and the restaurant industry took a big hit. We want to do everything we can to make sure these restaurants get the spotlight they deserve and what better way to do that than with a crowd favourite, Poutine Love," added Taste Buds co-founder Matthew Girgis.
The Taste Buds have also added a new face to their team. After spending 20-plus years in the restaurant industry, Justine Viray-Levac has shifted to a new career. However, she will continue to support local restaurants with her expertise through the Taste Buds events.
"I've worked with the Taste Buds team in the past on many events as a restaurant participant. With lifelong hospitality and food and beverage experience, I bring a different dynamic to the team! I'm excited to connect with the community again, and see what creative and downright deliciousness the restaurants have to offer this year," said Viray-Levac.
Poutine Love Participants
Check out the list below for participating Poutine Love restaurants from May 18 – 27!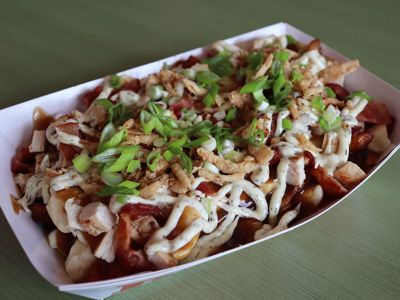 Auntie Paris's Poutine
Fresh cut fries, grilled chicken & bacon, topped with beef gravy, homemade dill mayo and fried onions.
$10.25
Billy K`s
1131 Brookdale Avenue
---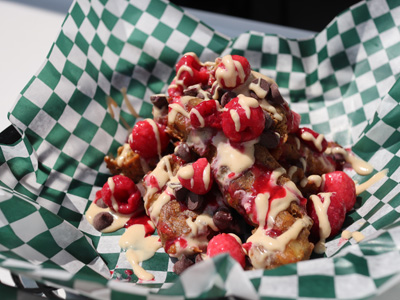 Raspberry Maple Crème Poutine
Ladyfinger gluten-free pancakes topped with house-made maple crème sauce, house-made raspberry coulis, fresh raspberries, chocolate chips & coconut whipped cream.
$13.95
Carrots N` Dates
116 Pitt Street
---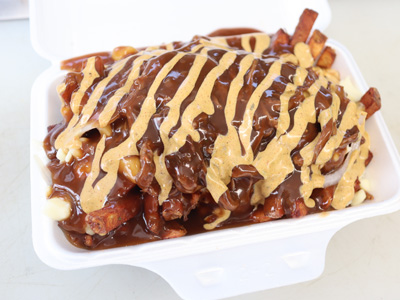 Chef's choice
Homemade cheese dip surrounded by fresh-cut fries with cheese curds, onions, smoked beef brisket, topped with beef gravy & homemade steak sauce.
$17.00
Chef In A Bun
2405 Vincent Massey Drive
---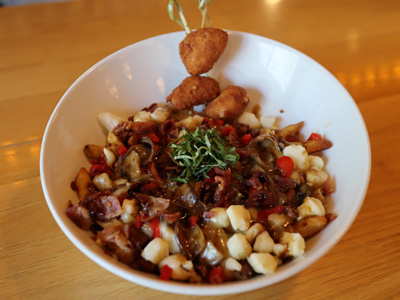 The Jedi Poutine
Based on the popular Esca pizza, this poutine starts with house-cut fries, chicken/mushroom gravy & St. Albert`s cheese curds topped with bacon, roasted red peppers, basil, balsamic glaze & fried Glengarry Cheese Curds.
$18.00
Esca Gourmet Pizza + Bar
317 Pitt Street
---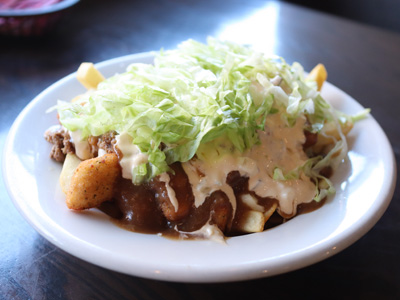 The Big K.G. Poutine
French fries topped with cheese curds, deep-fried cheese curds, gravy, seasoned ground beef, special burger sauce & lettuce.
$14.95
King George Restaurant
401 Montreal Road
---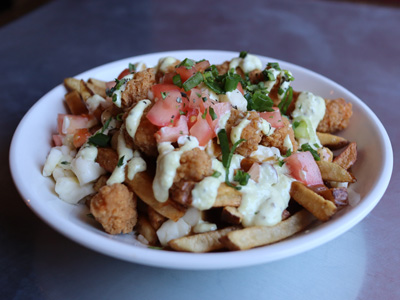 Chicken Poutine
House-made fries, cheese curds, gravy and popcorn chicken, topped with house tartar sauce and diced tomatoes.
$14.95
Schnitzels European Flavours
158 Pitt Street
---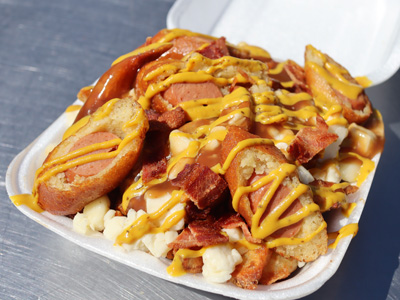 Pogotine
Signature Seguin Patate poutine, topped with crispy bacon, sliced up deep-fried pogo and homemade sweet mustard.
$10.00 for Large
Seguin Patate
921 Marlborough Street North
---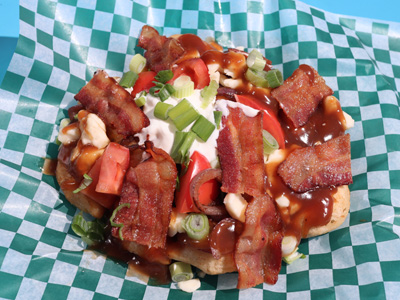 Pierogi Poutine
Cheddar stuffed perogies topped with cheese curds, gravy, bacon, fried onion, chopped tomatoes, green onions & sour cream.
$10.95
The New Pitt
309 Pitt Street
---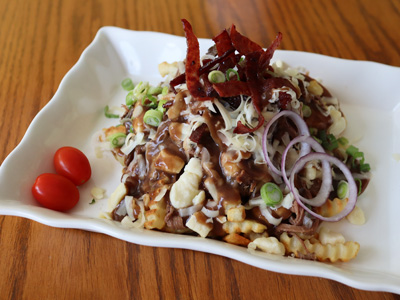 The Gooey Goddess
Crinkle cut fries, extra aged-cheddar cheese, cheese curds, topped with shredded beef tenderloin, house beef gravy & crispy peppercorn salami.
$12.99
Tilly`s Eatery & Delicatessen
101 Pitt Street
---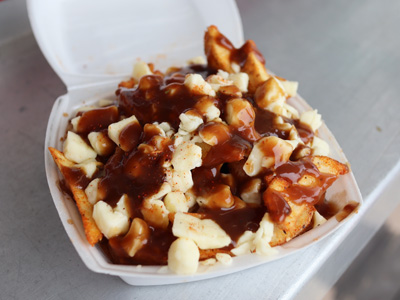 Wedgie Poutine
Wedges lightly dusted in Australian seasoning topped with St.Alberts cheese curds and homemade brown gravy.
$6.50
Wedges (at Archie`s)
1719 Vincent Massey Drive
---
Vote for your favourite
Don`t forget to vote for your favourite! Cast your ballot online by clicking here.
Additional information
For additional information on Poutine Love, check out the Taste Buds website or look for them on Facebook and Instagram!
#ExploreCornwallON
Looking for other fun things to do in Cornwall? Check out the Explore section of our website for other fun-filled activities to keep you busy. Better yet, consider extending your stay with a night at one of our great accommodations!
Got a question?
Got questions? Need recommendations? We're here to help! Call or text us at 613-938-4748 or email us at info@cornwalltourism.com and we'll be pleased to help you with any questions you may have!
Also make sure to check us out on Facebook and Instagram for updates and more great reasons to visit Cornwall!