Good eats on tap for Ribfest Community Cookout
July 14, 2020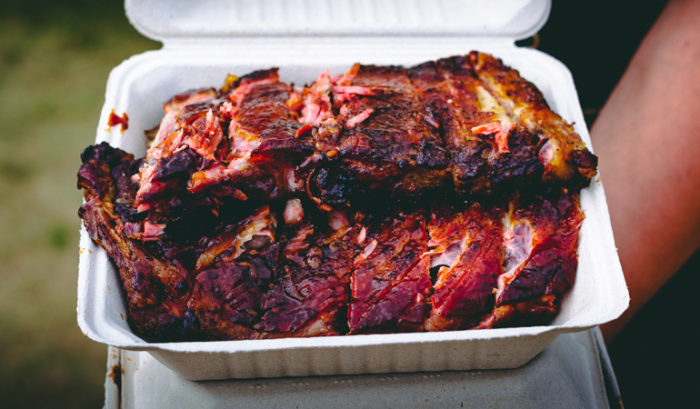 Good eats and good times will be on the menu in Cornwall from Monday, July 20th to Saturday, July 25th for the Ribfest Community Cookout.
In light of the COVID-19 pandemic, the popular summer festival will return – but it will be much different from what has become the tradition.
This year, participating restaurants will join in the fun by offering featured dishes throughout the week, with a portion of each sale going to the Optimist Club of Cornwall. It could be ribs or BBQ themed or a completely different dish – but it will all go towards the same cause!
"We are very excited to have an event that includes so many local businesses while still offering some of our traditional fare," said Terry Muir, Ribfest organizer and Optimist Club member.
Participating restaurants include:
Schnitzels European Flavours (158 Pitt Street)
The Spicy Pearl (9 First Street East)
Simply Jennifer (110 Pitt Street)
Edward's Bistro (35 Second Street East)
Spinners Diner (118 Pitt Street)
Truffles Burger Bar (155 Pitt Street)
ESCA Gourmet Pizza + Bar (317 Pitt Street)
The Birchwood Cafe (109 Pitt Street)
King George Restaurant (401 Montreal Road)
Eight Zero Zero (903 Brookdale Avenue)
The Pitt (309 Pitt Street)
Hops & Barley Restaurant and Lounge (1515 Vincent Massey Drive)
Shoeless Joe's (1110 Brookdale Avenue)
Boston Pizza (1234 Brookdale Avenue)
Au Vieux Duluth (1140A Brookdale Avenue)
The Glengarrian (841 Sydney Street)
Sheep's Head Bistro (18299 County Road 2)
The Blue Anchor (18396 County Road 2)
Lancaster Pizzeria (183 Military Road)
In addition to the local restaurants, three of the traditional traveling Ribfest ribbers – Ribs Royale, Texas Rangers and Crabby's BBQ Shack – will be set up in the east parking lot of the Cornwall Civic Complex on Friday, July 24th and Saturday, July 25th.
The process will be as contactless as possible. Customers are encouraged to pre-order their ribs online ahead of time then simply pull up and pick them up!
Win big!
For every purchase of a featured meal at a participating restaurant or ribber, the customer will receive a ballot for a $1,000 prize draw!
About Ribfest
Held every July in Cornwall's Lamoureux Park, Ribfest is a celebration of summer, with carnival rides, live entertainment, children's activities and of course, ribs! This year's event has been modified as a result of the COVID-19 pandemic however officials are optimistic that there will be a lot of community support.
For updates on this year's Ribfest, make sure to check out their Facebook page.
Play it safe!
We all have a part to play in combating the spread of COVID-19. Residents are encouraged to wear masks in indoor public spaces and practice frequent hand washing and physical distancing. For the latest guidelines and restrictions related to COVID-19, please visit the Eastern Ontario Health Unit website.
#exploreCornwallON
Looking for other fun things to do in Cornwall? Check out the Explore section of our website for other fun-filled activities to keep you busy. Better yet, consider extending your stay with a night at one of our great accommodations!
Article by Kevin Lajoie
www.CornwallTourism.com
Photo by Chelsea Jodoin